ACCOMODATION
All our tour accommodation has been personally selected and tested by the Travelteer team! All accommodation has western style toilets and showering facilities, but do vary depending on the location. In more remote places, there are only cold-water showers available, but where it's cooler there is hot water! The rooms vary in size (from 2 people up to 4 people) but we try to accommodate friendship groups as best we can! If you wish to have your own private room this will come at an additional cost.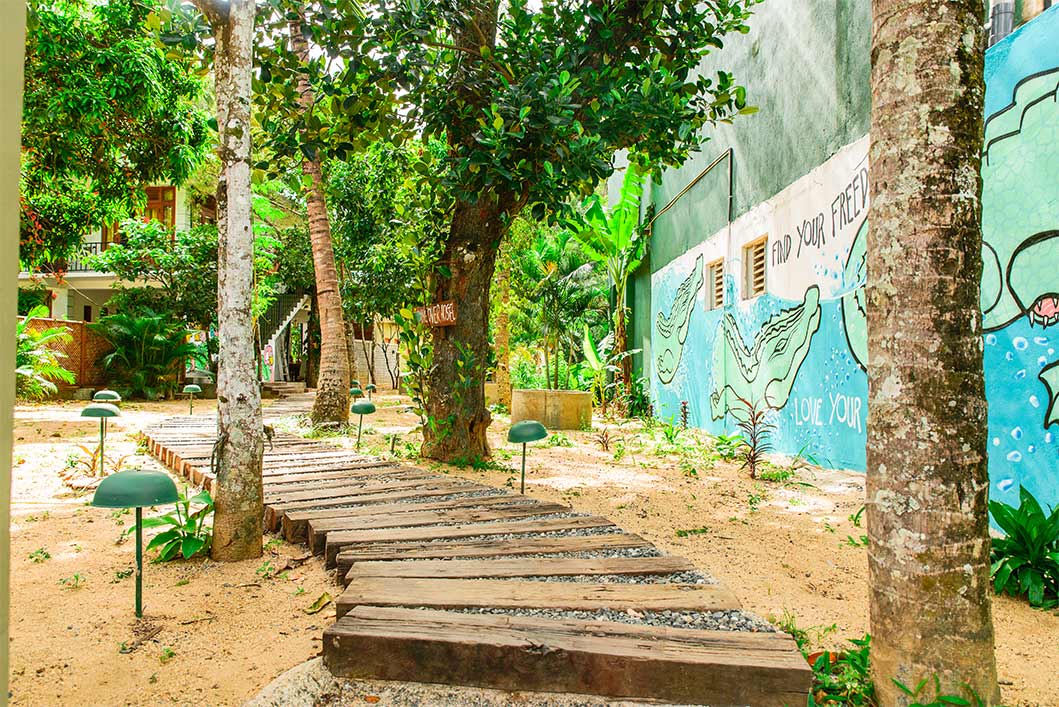 MEALS
The tour will include full board! This means there will be three meals served everyday (breakfast, lunch and dinner). We aim to deliver an authentic experience when it comes to food and we encourage you to try as much local food as possible - you will probably try fruit and vegetables that you didn't even know existed! Breakfast will either be continental, consisting of eggs, toast, jam served with tea/coffee or sometimes even Sri Lankan breakfast - Yup, you've guessed it, curry! Lunch will usually be served en route to a new destination, stopping off at various tea houses and local restaurants along the way. This is a great opportunity to taste food that is famous to that region. Dinner will be traditional Sri Lankan cuisine. Chicken or fish is often served, accompanied by noodles and rice. We take food requirements and allergies seriously at Travelteer. Please inform Travelteer management when confirming your date whether you have any requirements. For all vegetarians/vegans there is always a delicious veggie options available!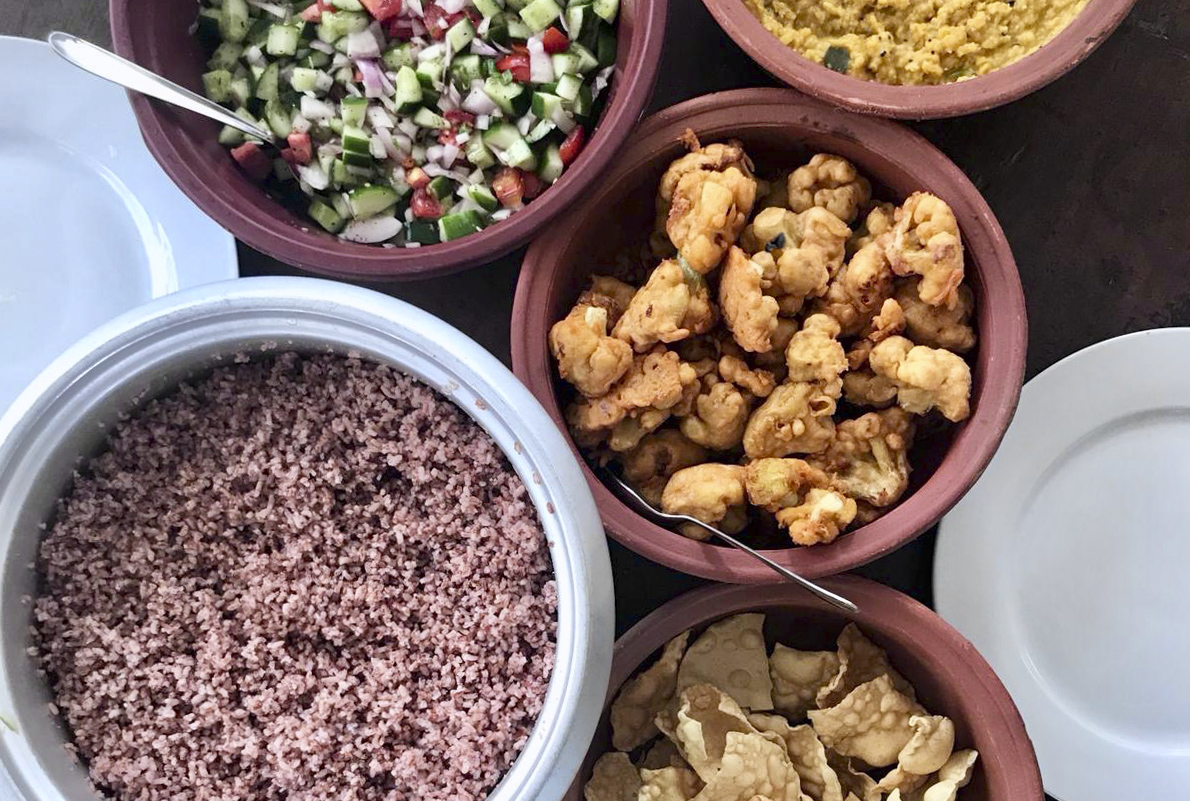 TRANSPORT
The Travelteer bus (Yes! We have our own bus) can carry up to 22 people on each tour! Our bus is air conditioned and we like to think it's top of the range when it comes to transport in Sri Lanka. With a tour full of activities, the bus is the perfect place to relax in comfort - huge windows make your travel time an experience in itself as you race through stunning rainforest and mountainous regions.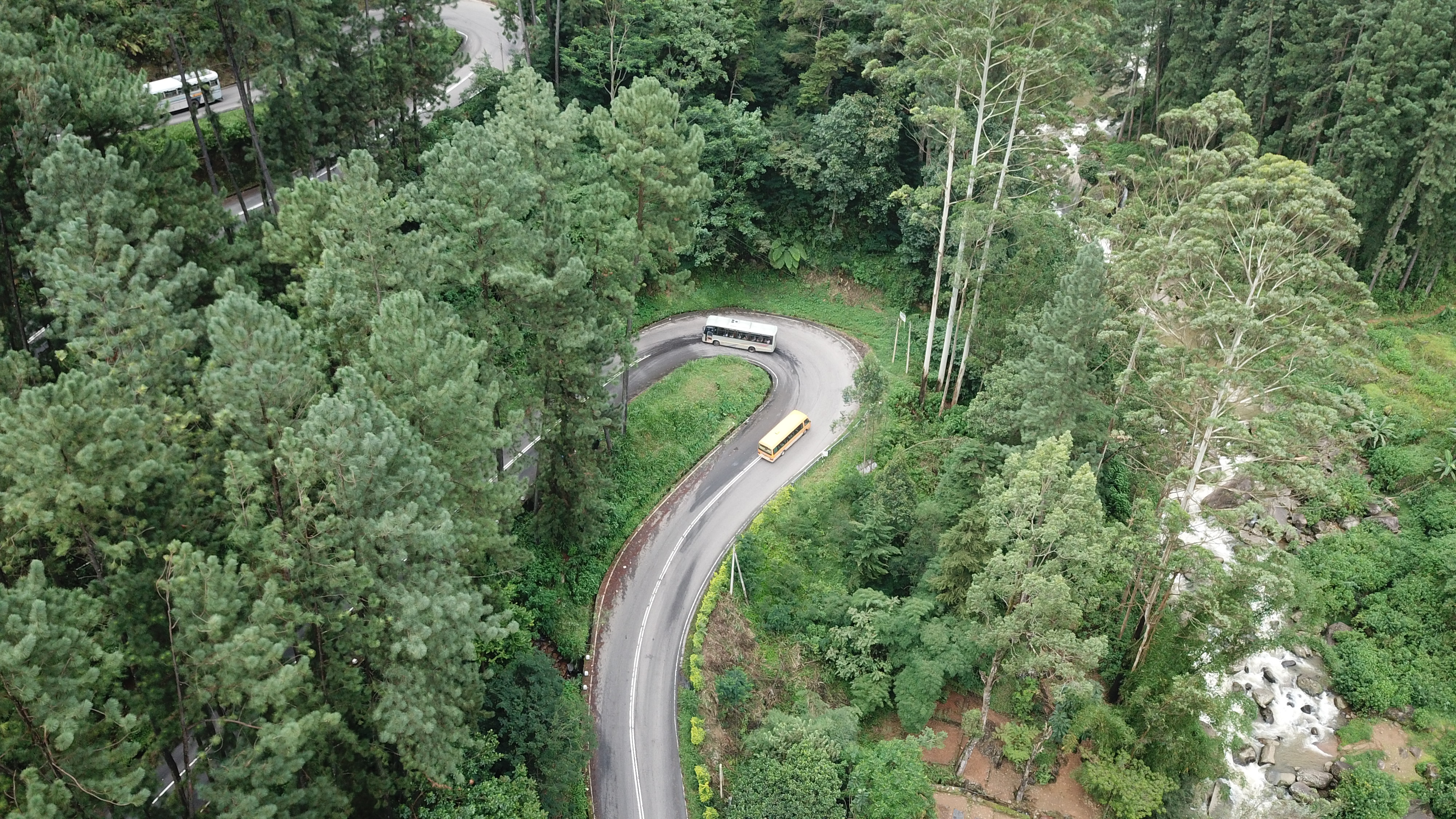 ACTIVITIES
Whether you're searching for wild elephants in Udawalawe National Park or catching some waves on the South Coast, all of your activities and entrance fees are included. We take care of the details, so you can just relax and experience Sri Lanka!