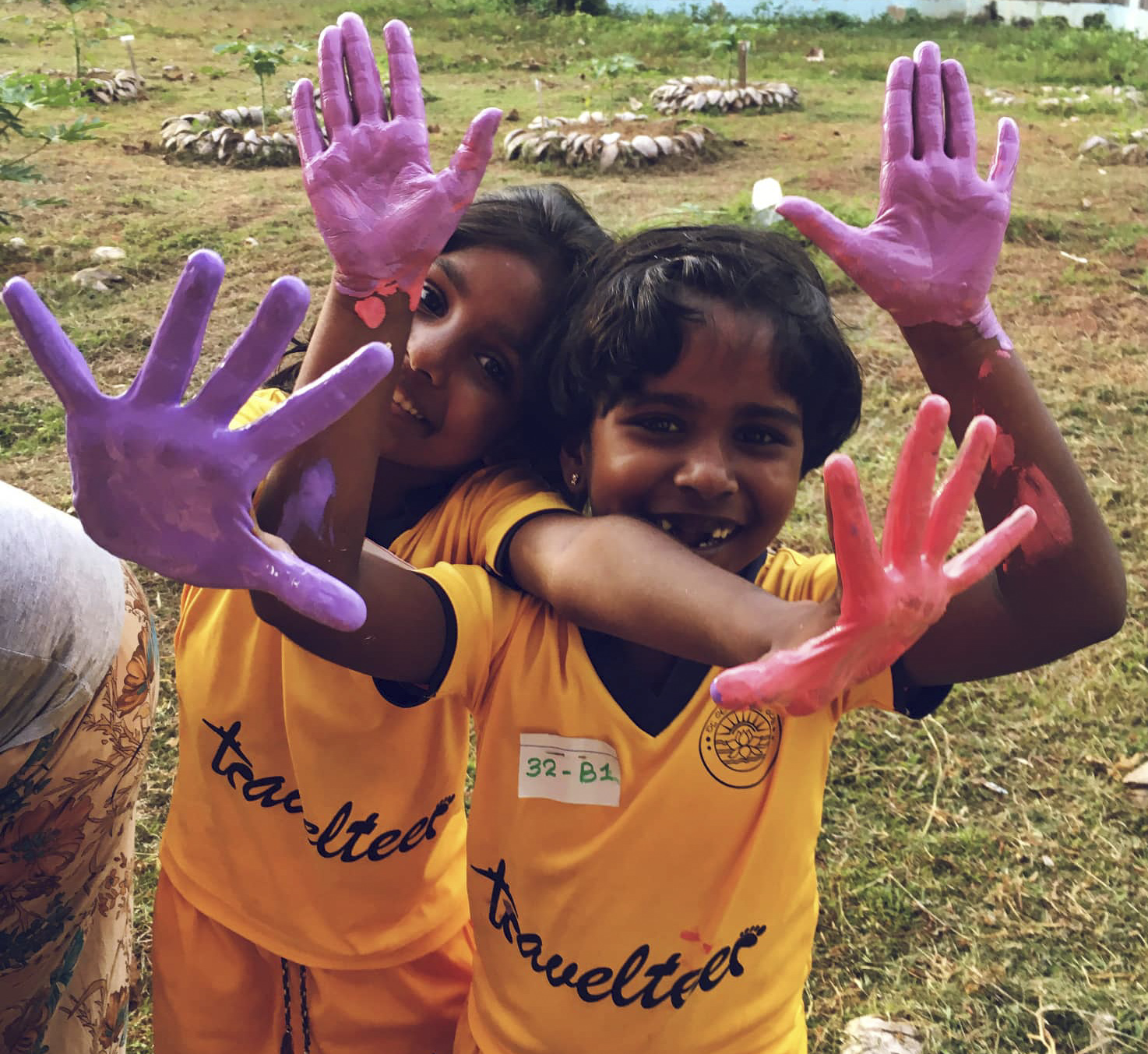 The Charity
Travelteer Impact Is A Non-Profit Charity Created To Help Support Our Projects In Sri Lanka and Nepal.
Charity Number: 1168026
Travelteer Impact gives you a voice. The charity is designed to give our Volunteers the opportunity to help directly support their chosen project. 100% of your fundraised money goes directly to the project of your choice and you will help us to decide how that money should be spent - identifying what is needed to develop the project for the future.
Our Purpose
Travelteer Impact empowers underdeveloped communities and their environment across South Asia. This is achieved by partnering with or creating projects that provide long-term support for the advancement of education, well-being and environmental conservation.
Our Aims
1. To unlock the potential of under privileged children in rural communities 2. To rehabilitate and regenerate local environments 3. To protect and re-populate wildlife 4. To supply skilled volunteers to develop sustainability of projects
Project Criteria
Travelteer Impact creates or partners with projects that are aligned to the charity's purpose. These must meet the following criteria: 1. The partnered or created projects must help relieve poverty and improve the lives of the local communities. 2. The projects must seek and need aid or support from NGOs. 3. The projects engaged must be non-profit.
SUSTAINABILITY AND IMPACT
Travelteer Impact works with local community by empowering, sustaining and further developing partnered and newly formed projects. We aim to unlock the potential of children to create a positive impact on their lives by empowering them through education whilst ensuring that maximum support is given. To ensure sustainability Travelteer Impact provides long-term provisions to all projects by firstly reinvesting raised funds for future development. Secondly (where required), volunteers will help teach and train the local community to ensure continuity of the programme.
WHERE DOES THE MONEY GO?
100% of all raised funds are deposited into your chosen project's account with Travelteer Impact.
The projects we work with are often under-developed and there is a need for even basic facilities. Here you can see what your fundraising can provide and why it is vital for our projects:
• Facilitating programmes - Providing local employment for coaching, teaching and continuity of programmes.
• School facilities & equipment - Toilets, stationary, desks, books.
• Sports facilities & equipment - Renovation of playing fields, balls, cricket bats, netball and goal posts.
• Project specific equipment - Spades, protective clothing, rubbish bags.
• Building maintenance - Fixing structural damage, ensuring water supply.
• Turtle hatchery facilities & equipment – Water pumps and tanks. With your input we donate equipment and facilities where it is most needed to ensure that we make a positive impact.
HOW CAN I MAKE AN IMPACT?
Throughout the programme we ask your volunteer team to report on the areas of the projects which are in need of our help. When the volunteering programme is completed, you are given the opportunity to have your say on how your raised funds should be distributed. We ask you to provide feedback on facilities and equipment that are needed for their programme. We value our volunteers' opinion and you can provide key information to ensure that your funds create the highest impact possible!
HOW MUCH SHOULD I FUNDRAISE?
Travelteer volunteers are required to raise a minimum of £150 for two weeks volunteering. If you wish to extend your volunteering you will be asked to raise an extra £75 per week (to a maximum of £300). However, the more money raised the higher the impact we can have on the project. Travelteer will help you with the challenge of fundraising!
HOW DO I DONATE?
'Just Giving' is a really simple and effective way to manage and keep track of your fundraising. You can create your own page which sends your donations directly to Travelteer Impact. Your friends and family are able to donate easily through the mobile site and even send free donations via text.