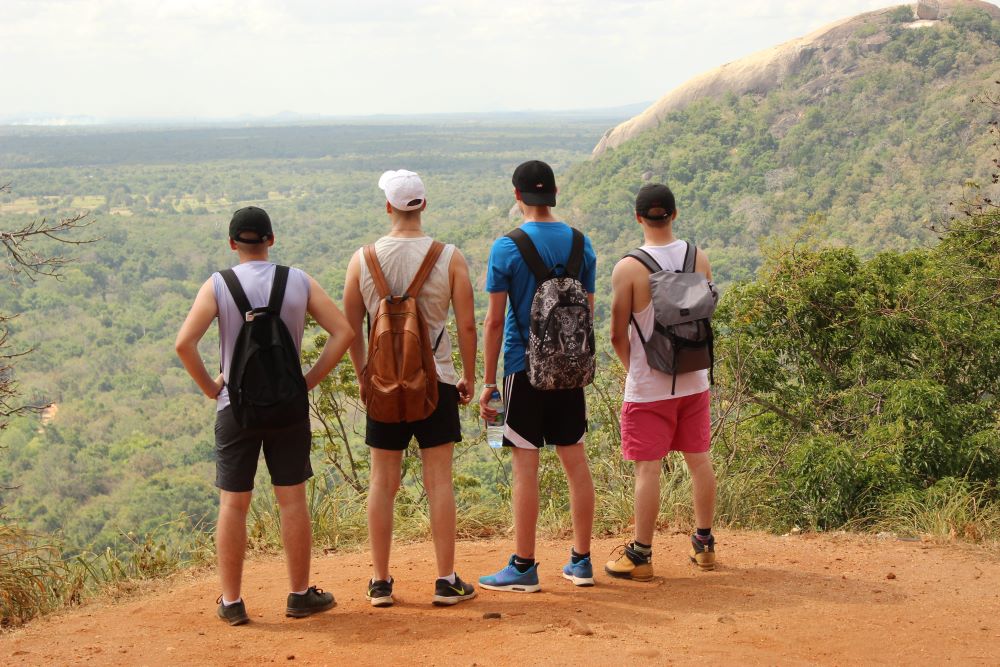 Overview
Ayubowan
The Coast 2 Coast tour lets you experience everything Sri Lanka has to offer. Explore an ancient citadel built into the mountains, discover an island hideaway teeming with turtles and coral reefs, observe elephants on safari and learn to ride the waves in our surf camp. The experiences are endless. Embrace every moment and make memories you'll never forget.
Explore Sri Lanka
Wild elephants, majestic waterfalls & palm fringed beaches. Scroll through our Coast 2 Coast tour and see what Sri Lanka has to offer!
Sigiriya
Considered the 8th Wonder of the World, the ancient rock fortress of Sigiriya towers over the surrounding area. The 200m climb to the top offers breath-taking views across the lush Sri Lankan countryside.
Pigeon Island
The protected marine park of Pigeon Island is the best kept coral reef in all of Sri Lanka - dive in and discover the Indian Ocean's huge variety of tropical marine life. Turtles and even reef sharks await you.
Kandy
Enjoy the dazzling markets and rich culture of Kandy - one of the most sacred places of worship in the Buddhist world.
Train Journeys Through The Hill Country
Considered to be one of the most beautiful train journeys in the world, relax as you wind through Sri Lanka's Hill Country between Nuwara Eliya and Ella.
Ella
Hiking to mountain tops, swimming in waterfalls and relaxing with a beer in hillside bars - the world-famous Ella has it all!
Udawalawe National Park
Safari time! Sit back and relax as you are surrounded by countless wild elephants and other big wildlife in Sri Lanka's southern savannah.
South Coast Surf
Weligama Bay is the perfect spot to test out the surf! Warm, sheltered waters are perfect for beginner lessons and if you're a little more experienced there's a more exposed point just around the corner!
Galle Fort
Enjoy some shopping in the beautiful Fort - home to many boutique stores as well as beautiful cafes and museums.


Full Itinerary
Day 1 - Airport Arrival in Colombo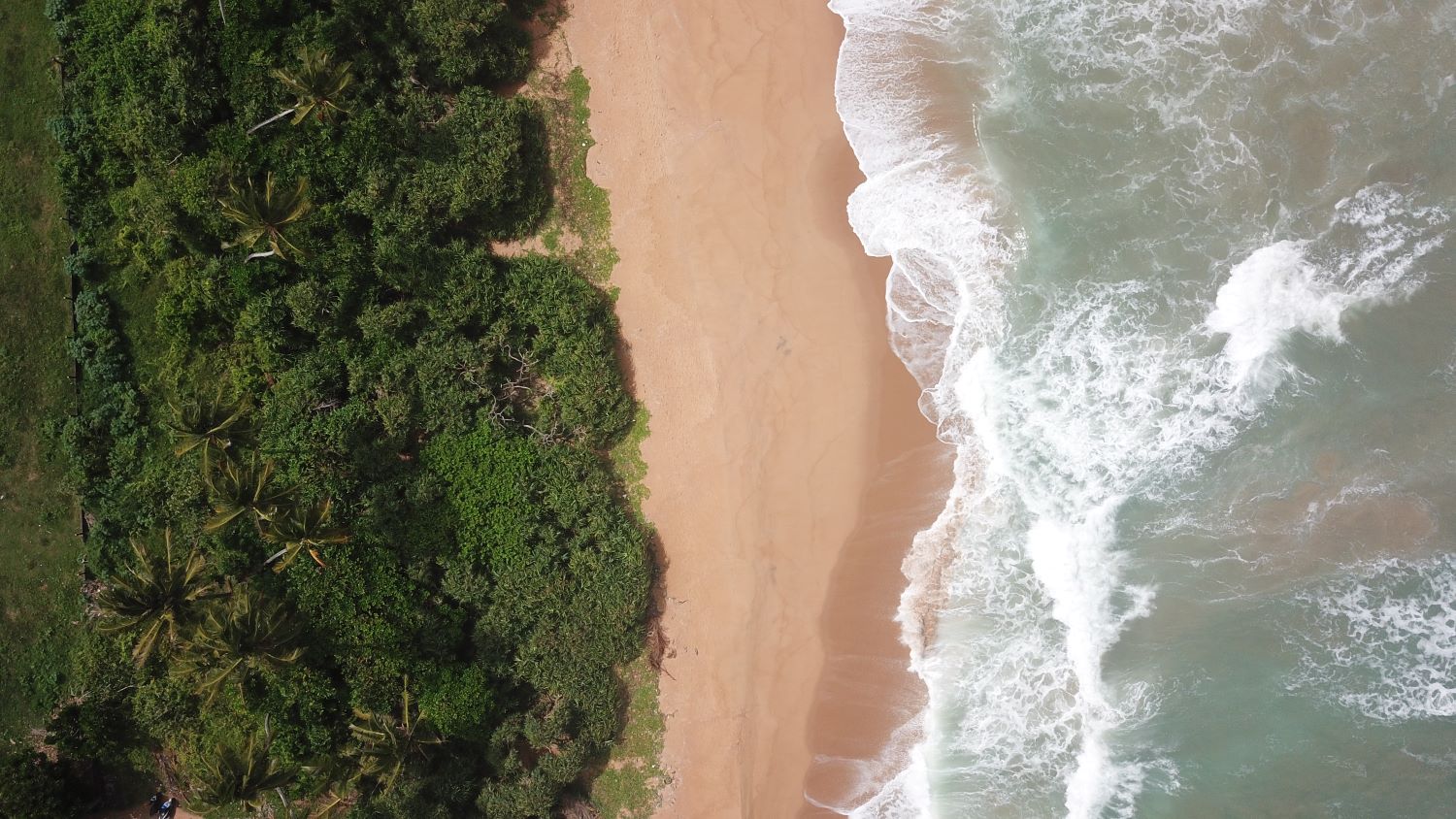 Airport Pick Up, Meet the Team & Chill
Volunteers will fly into Bandaranaike Airport in Sri Lanka's vibrant capital of Colombo to meet the Travelteer team and relax after a long flight.
The Travelteer team will be on hand to collect all participants from the airport and transfer them to the accommodation in Colombo to rest up after the flight. All participants will be staying in the same hotel, so this is a great place to meet everyone before kicking off the tour!
The hotel is cool and comfortable with A/C rooms and the group can relax before having dinner together. The Travelteer tour leader will give a full Coast 2 Coast tour briefing later in the evening so that everyone is ready for their adventure!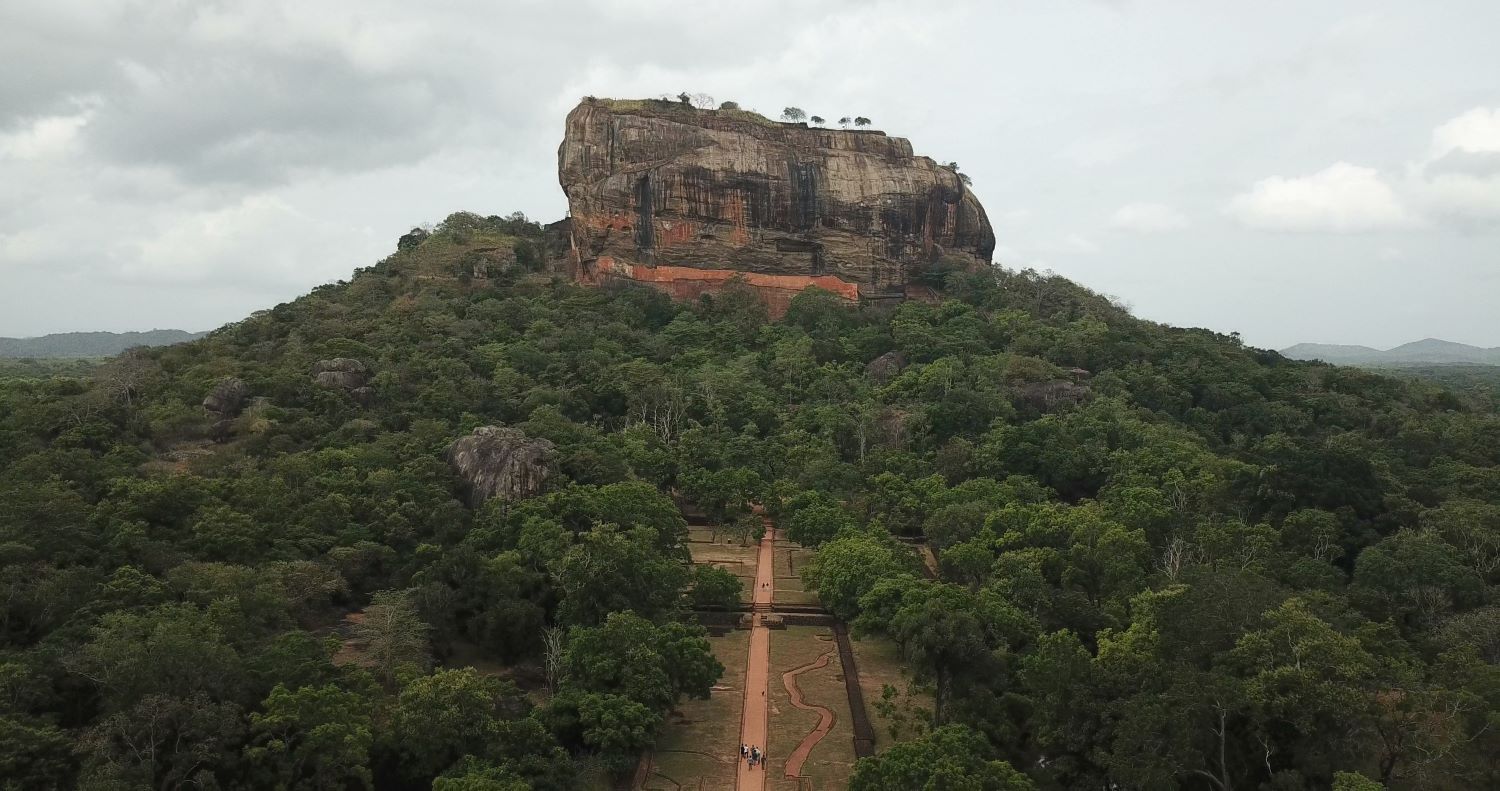 Climb Sigiriya Fortress & Traditional Batik Workshop visit
Heading out of Colombo, the group heads North on the Travelteer bus into Sri Lanka's 'Cultural Triangle', a hot, dry region that boasts amazing landscapes and cultural riches.
Immerse yourself in Sri Lanka's rich history! The next group stop on our Coast 2 Coast Tour is the ancient rock fortress of Sigiriya, also known as Lion Rock. Considered by many as the '8th Wonder of The World', the fortress towers 200 metres over the surrounding landscape and offers breath-taking views over lush terrain. It's time to lace up your walking boots as we'll be trekking to the top - learning about the landmark's rich history along the way.
Day 3 - Pigeon Island & Trincomalee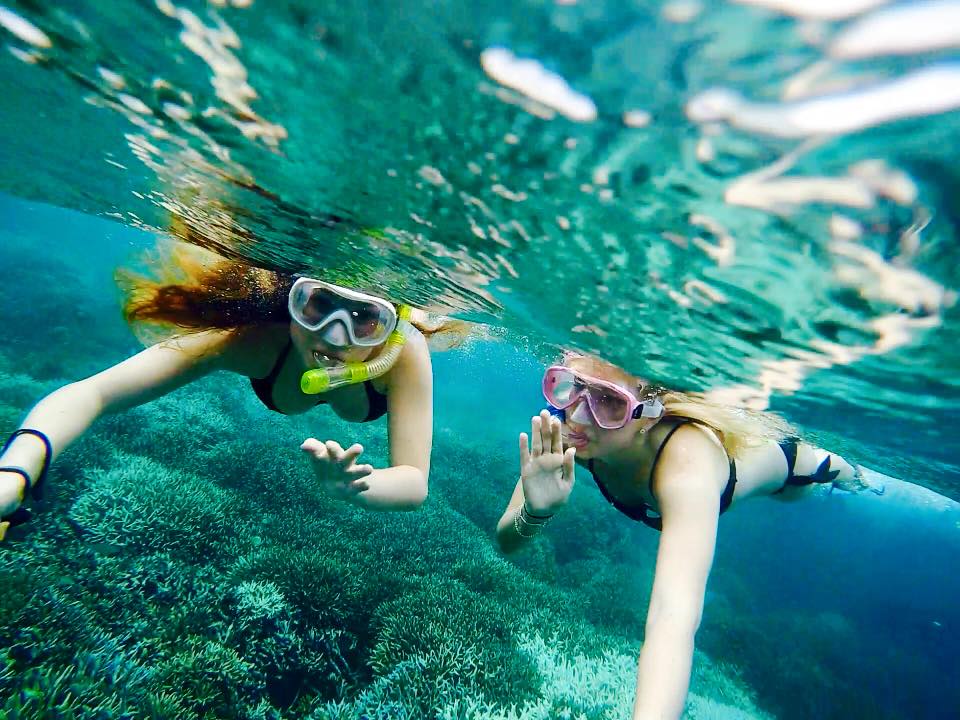 Pigeon Island Snorkelling, Hindu Cliff Temple & Wild Deer Feeding
An early morning start from our Sigiriya accommodation has the group driving to Sri Lanka's east coast - get ready for white sand beaches and crystal-clear water.
Enter the palm fringed beaches of Sri Lanka's East Coast. Pigeon Island is a protected marine park and home to the best coral reef in all of Sri Lanka. Our group will be taken across to the reef via speedboat and can snorkel with sea turtles and countless varieties of tropical marine life including the occasional juvenile black tip reef shark (don't worry they're harmless!).
The group will then visit the town of Trincomalee to feed the wild deer. Then make our way up to a famous Hindu temple on the side of a cliff – you can spot the fishmen praying to the temple as they make their way out to sea.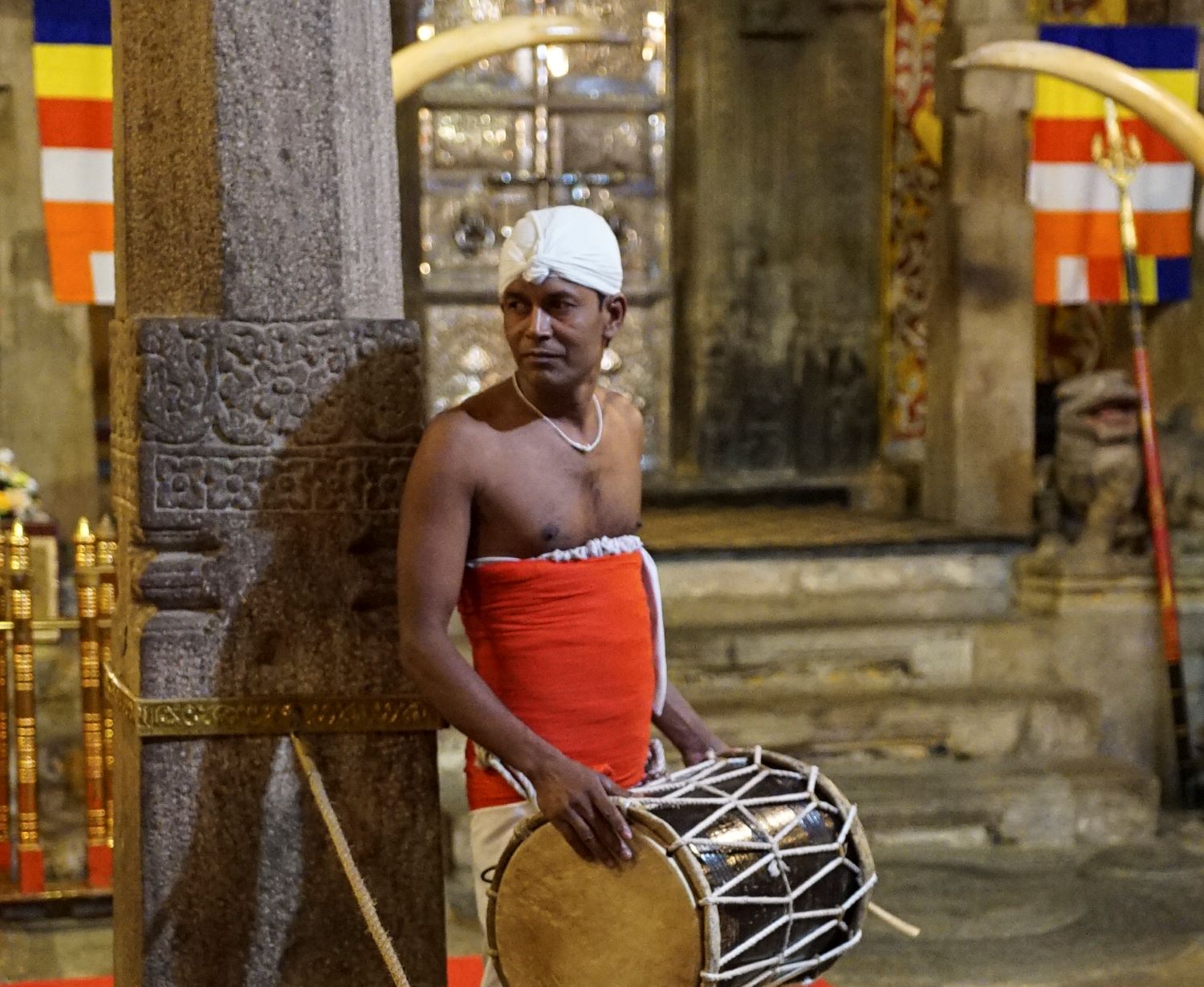 Royal Botanical Gardens, Temple of The Tooth & Spice Gardens
Following Pigeon Island, the tour heads back inland from the island's East Coast into the island's Central Province to enjoy Sri Lanka's cultural capital of Kandy - amazing markets, curated gardens, and awe-inspiring temples.
On arrival in the beautiful city of Kandy, our tour explores the city's dazzling markets and the Royal Botanical Gardens before heading to one of the most sacred places of worship in the Buddhist world - The 'Temple Of The Tooth'. The group will experience a temple tour by sunset before enjoying a cultural show, showcasing spectacular dance, acrobatics, costumes, and music!
Day 5 - Ella & Nuwara Eliya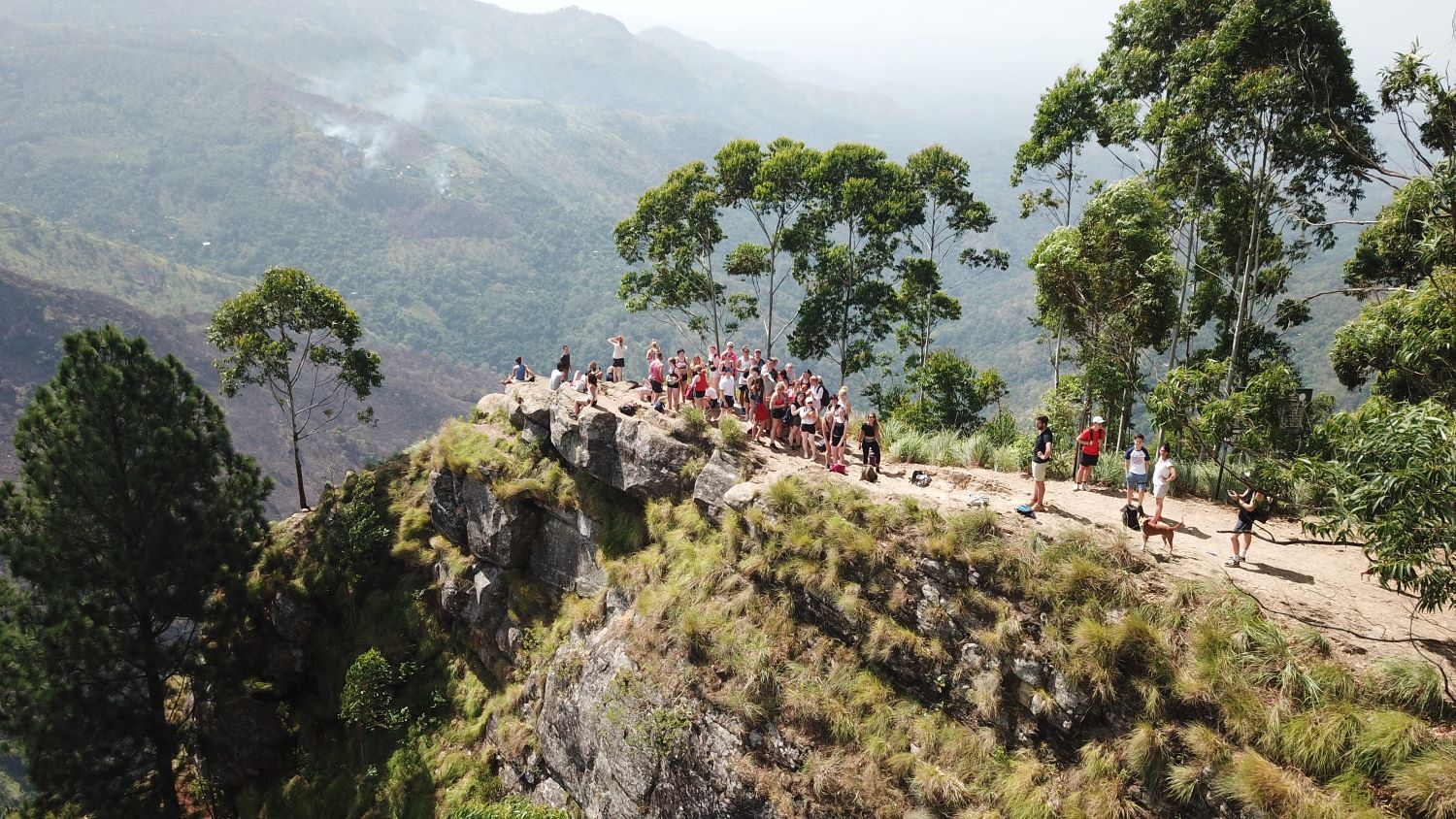 Tea Plantation, Mini Adam's Peak & Train Journey
An early morning start from our Kandy accommodation has the group driving into Sri Lanka's world renowned 'Hill Country' featuring endless tea plantations, mountainous landscapes and beautiful hikes.
Heading into the Hill Country, our tour first reaches Nuwara Eliya, once called 'Little England'. Here the group will have a guided tour of a tea plantation before setting off on the world renowned Nuwara Eliya to Ella train journey. The train winds its way through the heart of Sri Lanka's Hill Country and drops the group off in the midst of Ella's dramatic landscapes where we take a quick stroll up Mini Adam's Peak for sunset.
Day 6 - Udawalawe National Park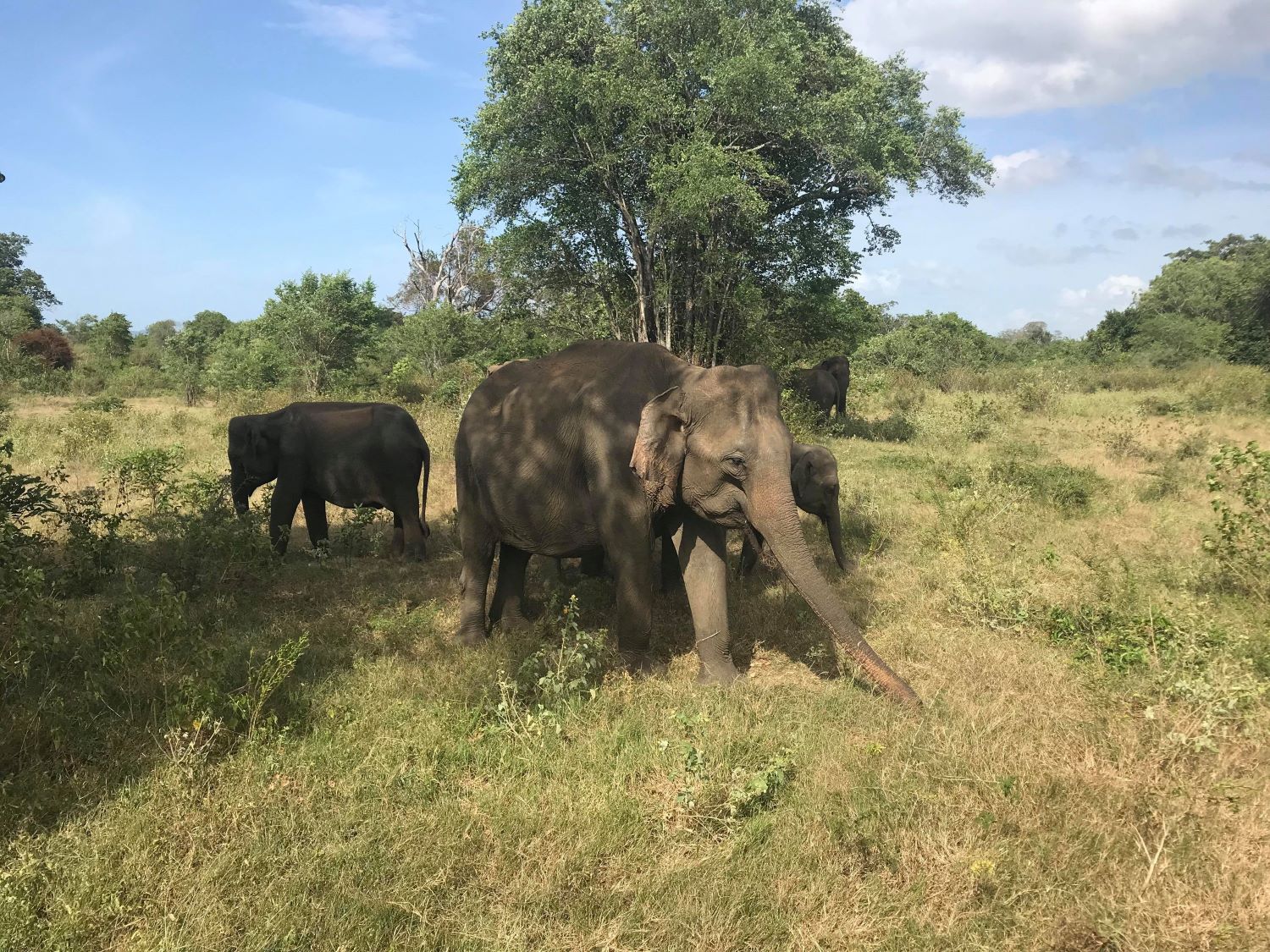 Ella Rock, Ravana Waterfall & Jeep Safari
Early the next morning the group treks up to the top of Ella Rock at sunrise before jumping into the local waterfall to cool down!
Leaving Ella for the Udawalawe Region is an experience in itself, with the Travelteer Bus twisting and turning along beautiful mountain roads with awe-inspiring scenery wherever you look! As the group moves out of the Hill Country, you will see a marked difference in climate as we leave the tea producing region for the dry savannahs of Udawalawe.
A tour favourite! Our group will experience a private Jeep safari through Sri Lanka's Udawalawe National Park - a stronghold for wild Asian Elephants, monkeys, buffalo, crocodiles and more. The biodiversity within this park is renowned and offers the chance to see many endangered species up close. Our safari includes local guides and trackers to deliver the perfect savannah experience!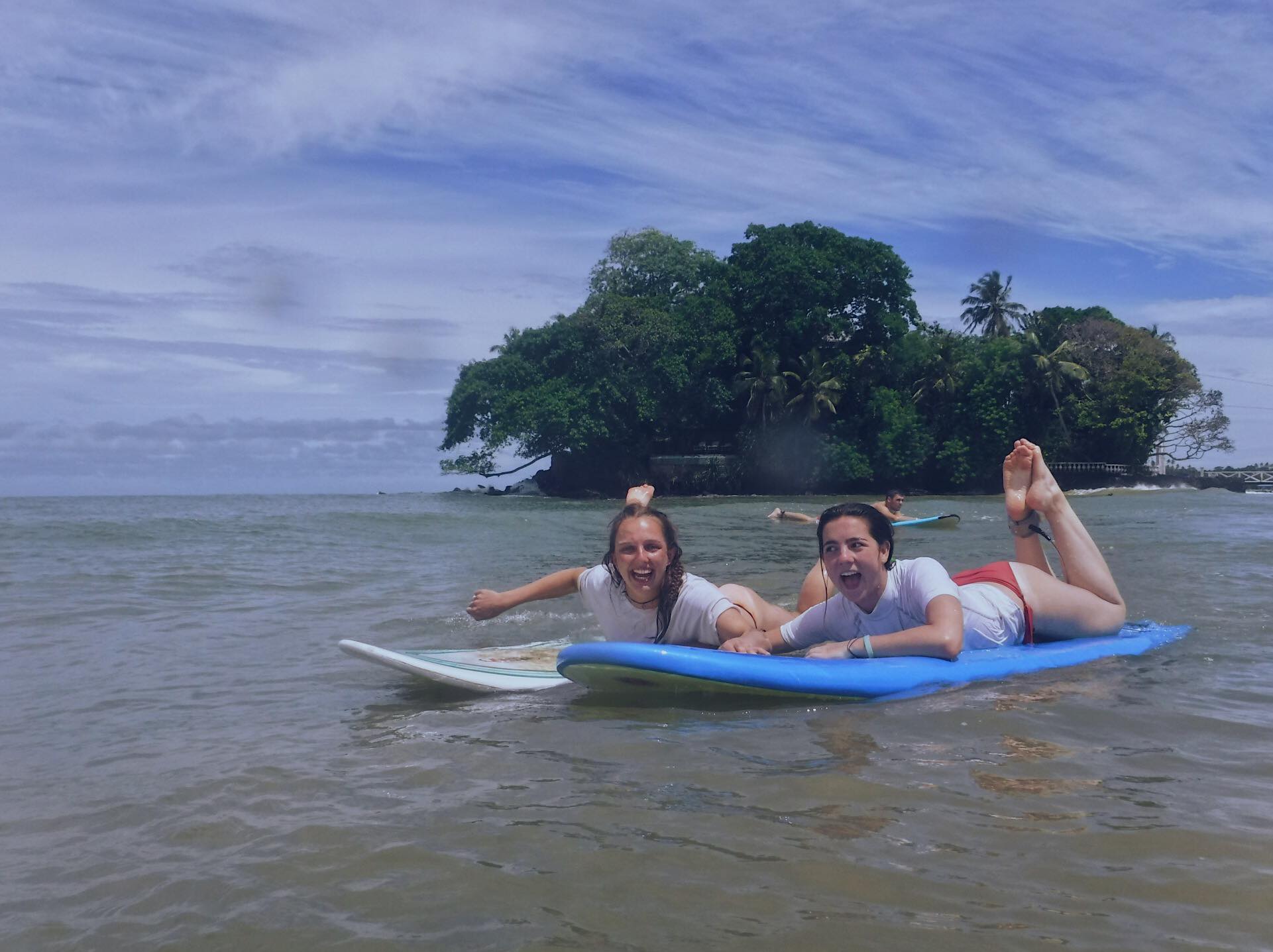 Surf Lesson, Beach Day & Beach Party!
The group will have a private surf lesson on the mellow beginner waves of Weligama Beach. Our professional coaches will be on hand to show you everything you need to know to get surfing your first wave with all equipment provided! You don't need any previous experience to have an amazing time - warm water and friendly locals make Sri Lanka the perfect destination to get in the water and give surfing a go!

Day 8 - Galle Fort & Hikkaduwa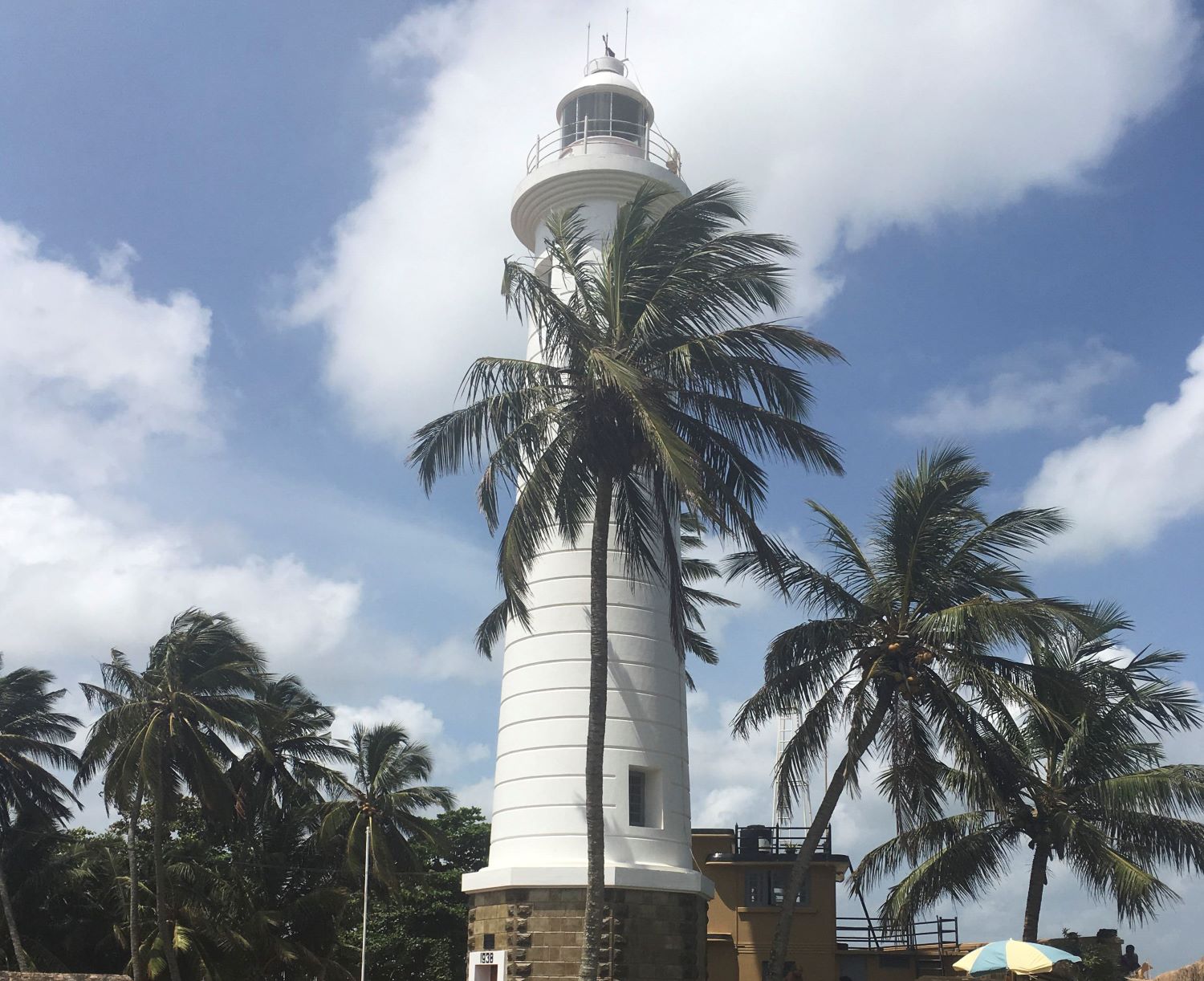 Jungle Beach, Peace Pagoda Visit, Galle Fort and Travelteer House Check-in
We finish the South Coast section of our tour with a morning at Jungle Beach before visiting the Peace Pagoda and finishing up in the UNESCO World Heritage Site of Galle Fort. Originally built by the Portuguese and then fortified by the Dutch in the 17th century, Galle fort offers travellers the chance to explore boutique arts, crafts & souvenir shops as well as several beautiful western style cafes.
Leaving Galle, we head to the vibrant beach town of Hikkaduwa - home to our volunteering projects and volunteer accommodation. The Travelteer team will help you get settled at Travelteer House and introduce you to your fellow volunteers - it's time to make an impact!
What we provide
ACCOMMODATION
All our tour accommodation has been personally selected and tested by the Travelteer team. All accommodation has western style toilets and showering facilities but do vary depending on the location. Enjoy amazing views in Ella and beach vibes in Weligama. The rooms vary in size (from 2 people up to 4 people) but we try to accommodate friendship groups as best we can.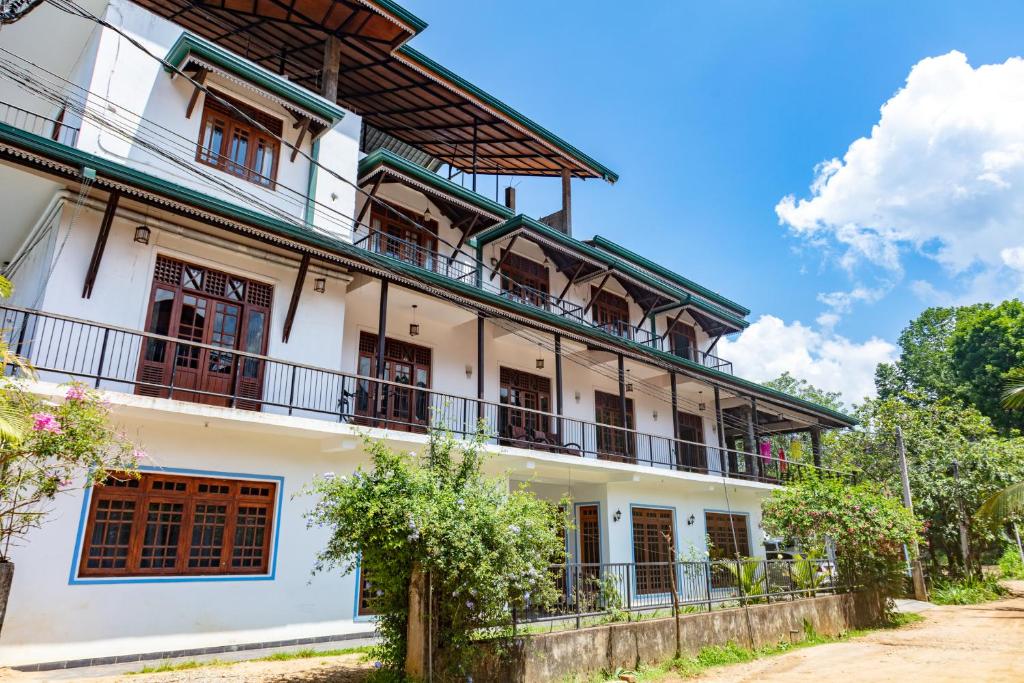 MEALS
The tour will include full board. This means there will be three meals served everyday (breakfast, lunch, and dinner). We aim to deliver an authentic experience when it comes to food, and we encourage you to try as much local food as possible - you will try fruit and vegetables that you didn't even know existed! Breakfast will either be continental, consisting of eggs, toast, jam served with tea/coffee or sometimes even Sri Lankan breakfast - Yup, you've guessed it, curry! Lunch will usually be served en-route to a new destination, stopping off at various tea houses and local restaurants along the way. This is a great opportunity to taste food that is famous to that region. Dinner will be traditional Sri Lankan cuisine. Chicken or fish is often served, accompanied by noodles and rice. We take food requirements and allergies seriously at Travelteer. Please inform Travelteer management if you have any requirements. For all vegetarians/vegans there is always a delicious veggie options available!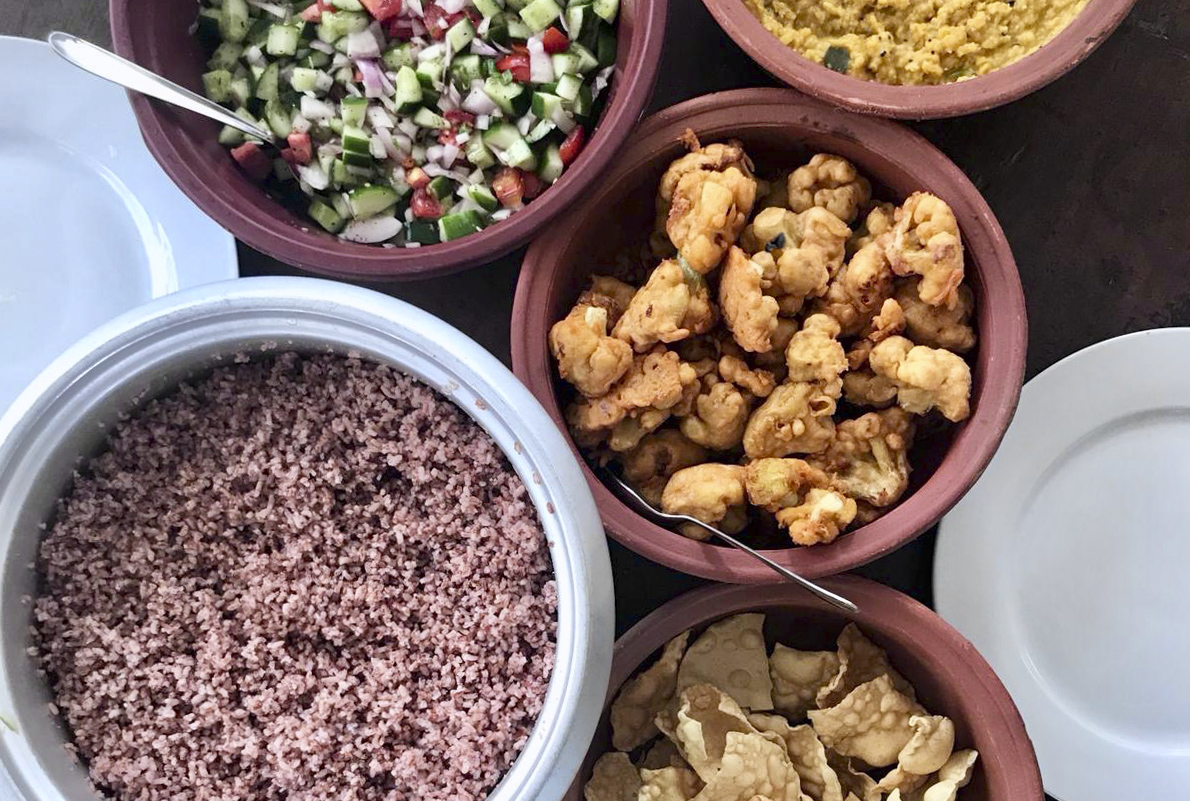 TRANSPORT
The Travelteer bus can carry up to 28 people on each tour. Our bus is air conditioned and is top of the range when it comes to transport in Sri Lanka. With a tour full of activities, the bus is the perfect place to relax in comfort - huge windows make your travel time an experience as you race through stunning rainforest and mountainous regions.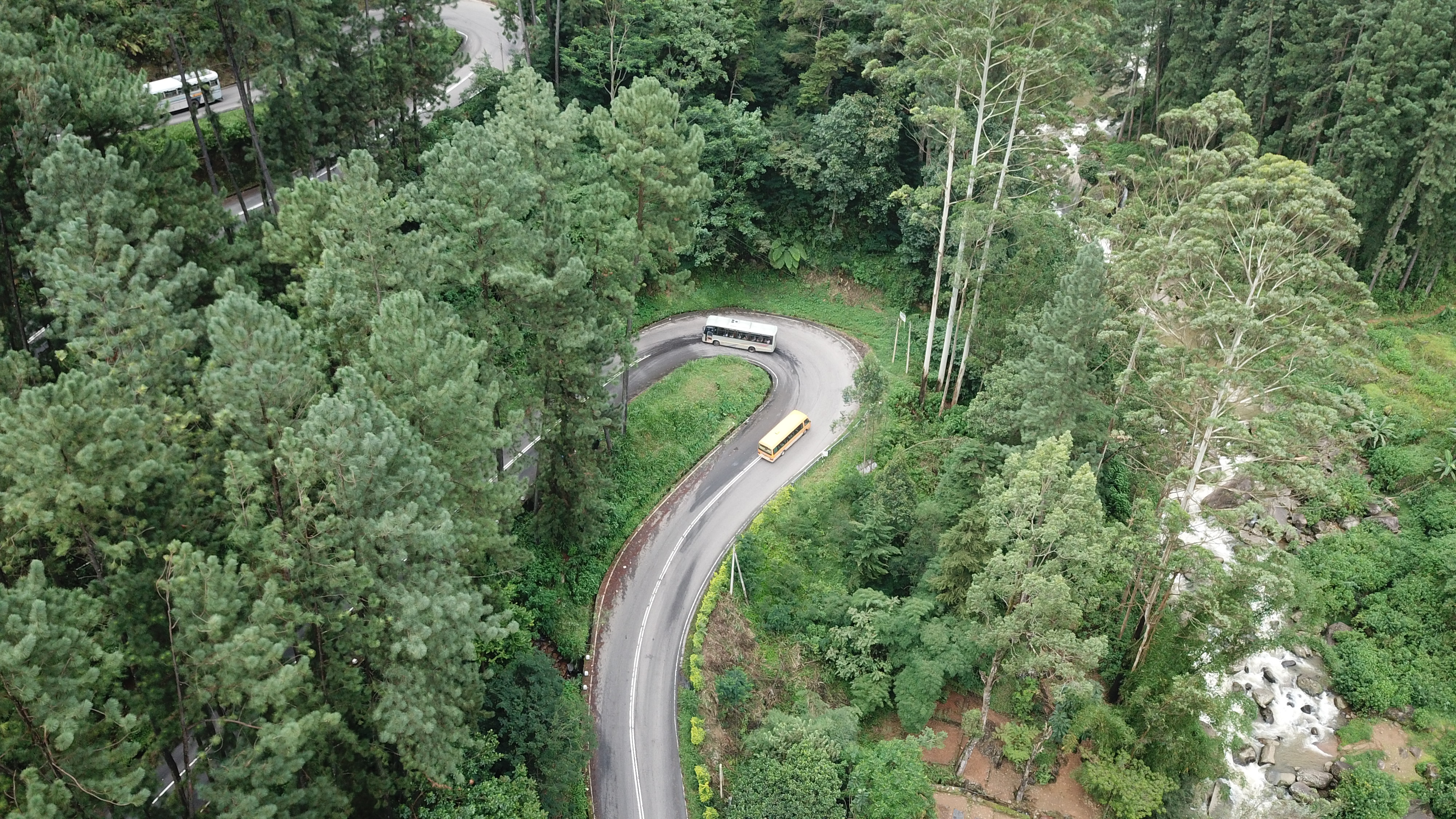 ACTIVITIES
Whether you're searching for wild elephants in Udawalawe National Park or catching some waves on the South Coast, all your activities and entrance fees are included. We take care of the details, so you can just relax and experience Sri Lanka!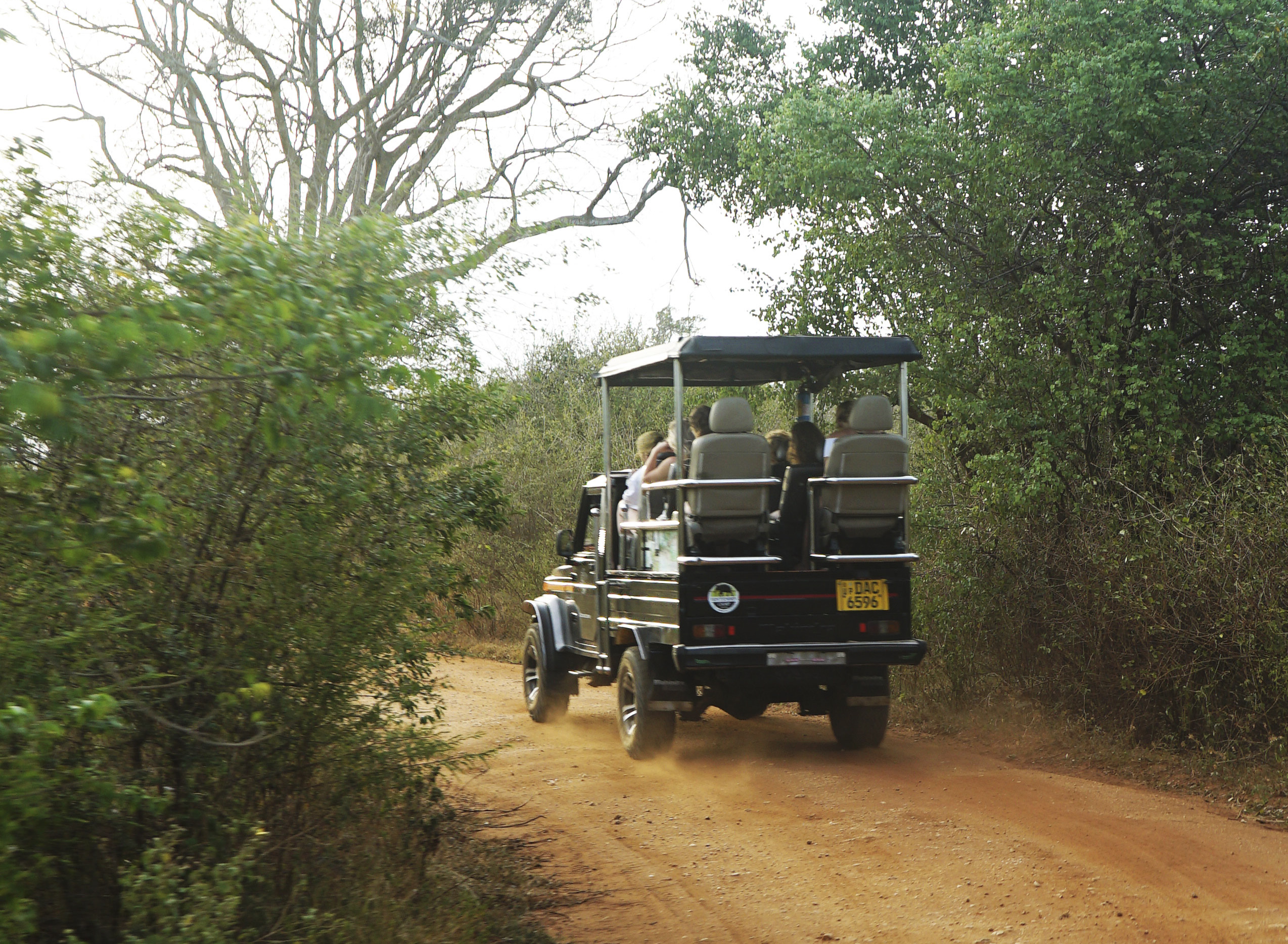 Start Your Adventure
It's time to get exploring and make an impact! Simply click below and kick-off your dream volunteer experience.