Programmes
Community Development

Important Information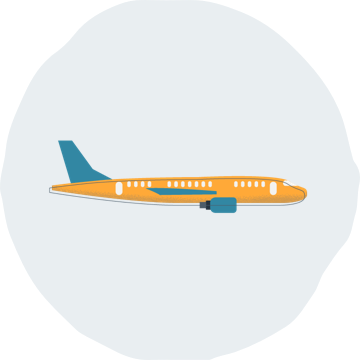 Start Date
June - September; Every Saturday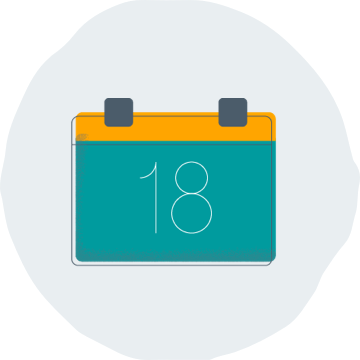 Living Costs
Accommodation £12, Food £10, Transport £7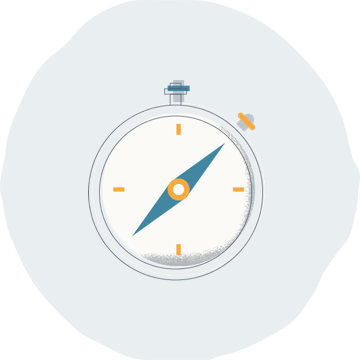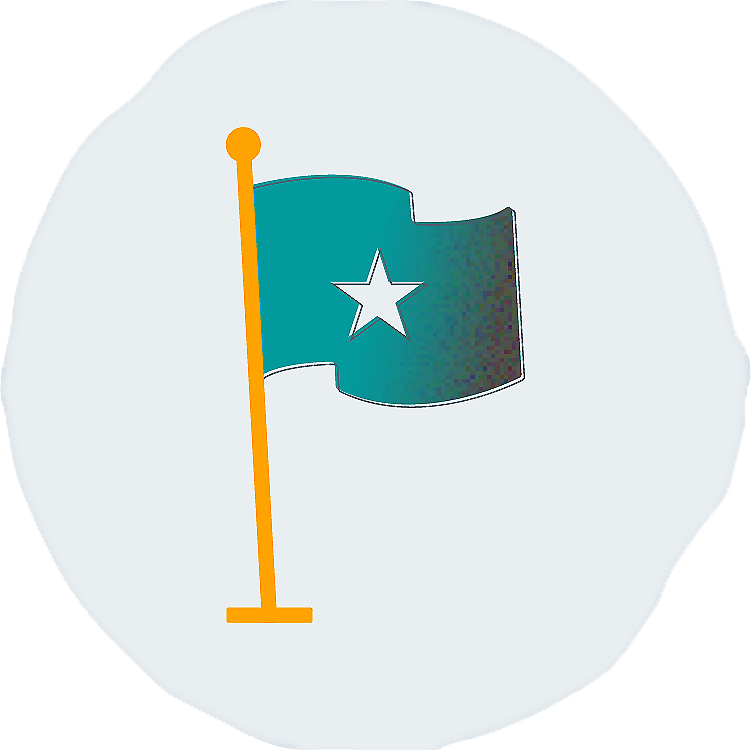 Overview
Community Development
This programme focuses on community development in the mountain villages of Nepal. This programme gives you unique access to live in a small community helping develop education, infrastructure & agriculture.
Nepal has some of the most iconic landscapes on earth and is home to the highest mountain range in the world, with 10 peaks reaching more that 5 miles in height! This beautiful country is located in the Himalayas, and borders on China in the north and India in the west, east and south. Home to nearly 30 million citizens, sadly 20% of these are living in poverty which rates Nepal as the 5th poorest country in Asia.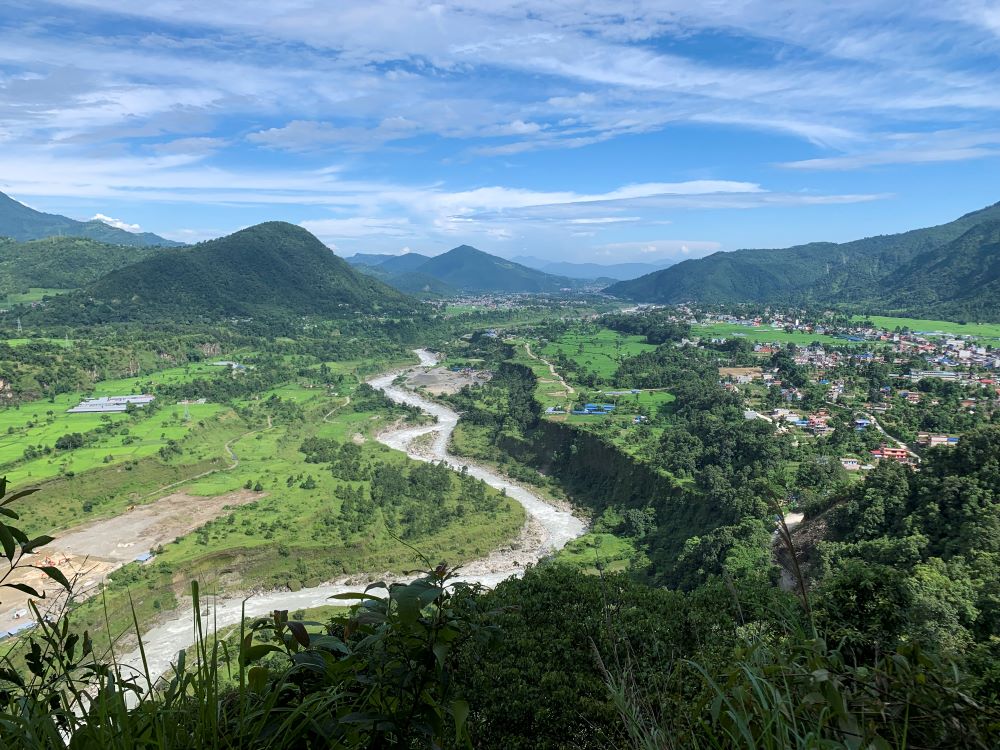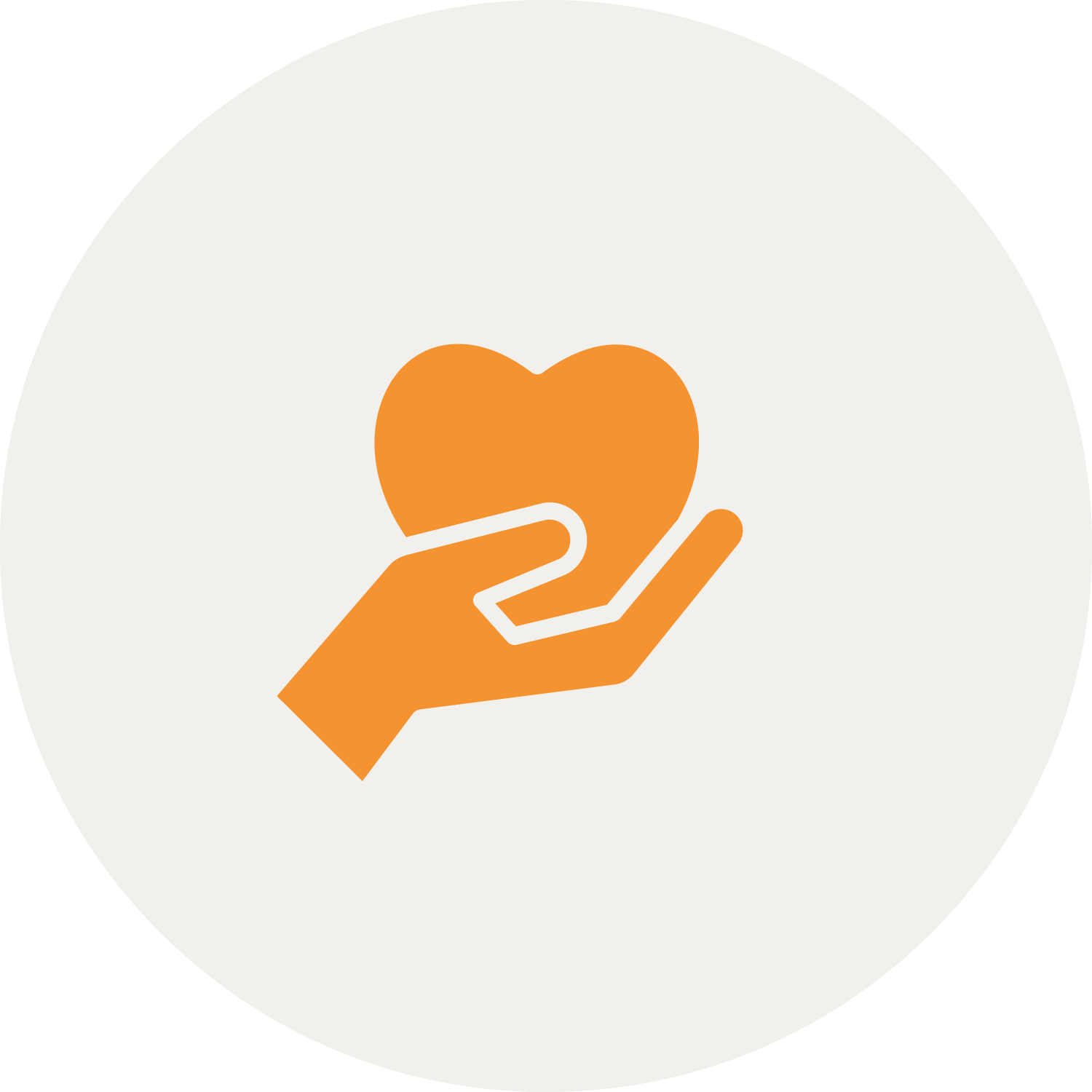 Sustainability
Working closely with our charitable partners, SAHAS, we aim to advance education, infrastructure & agriculture. Our local research team carefully identify and build relations with outreach communities that are seeking international support. We continuously monitor and review our initiatives to reach long-term goals set out by our partnered communities.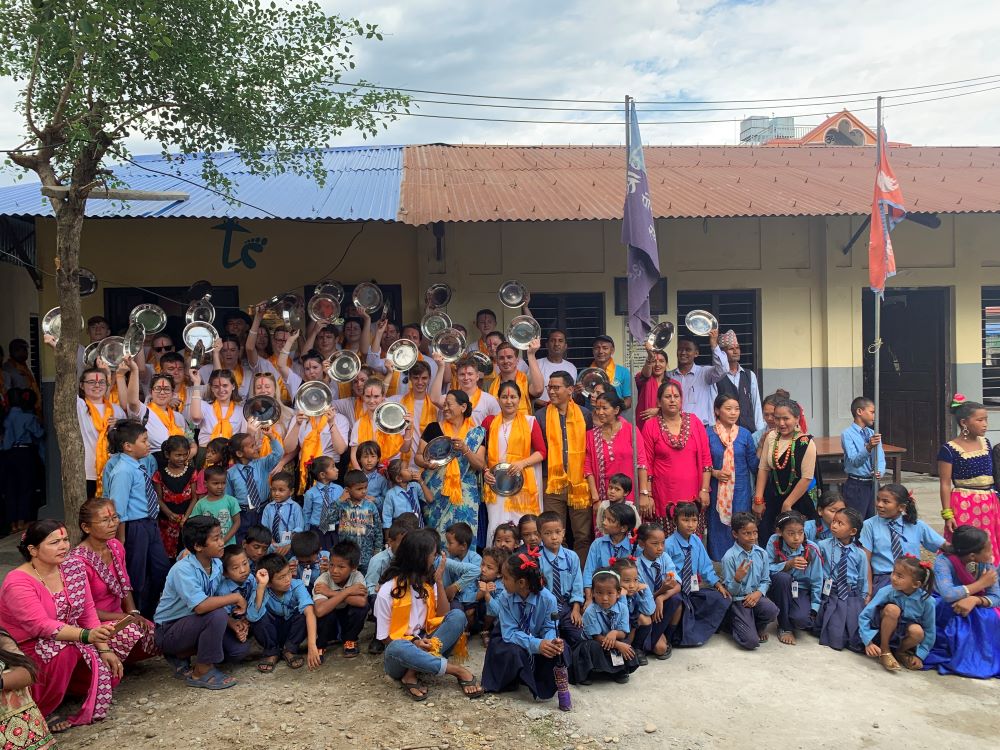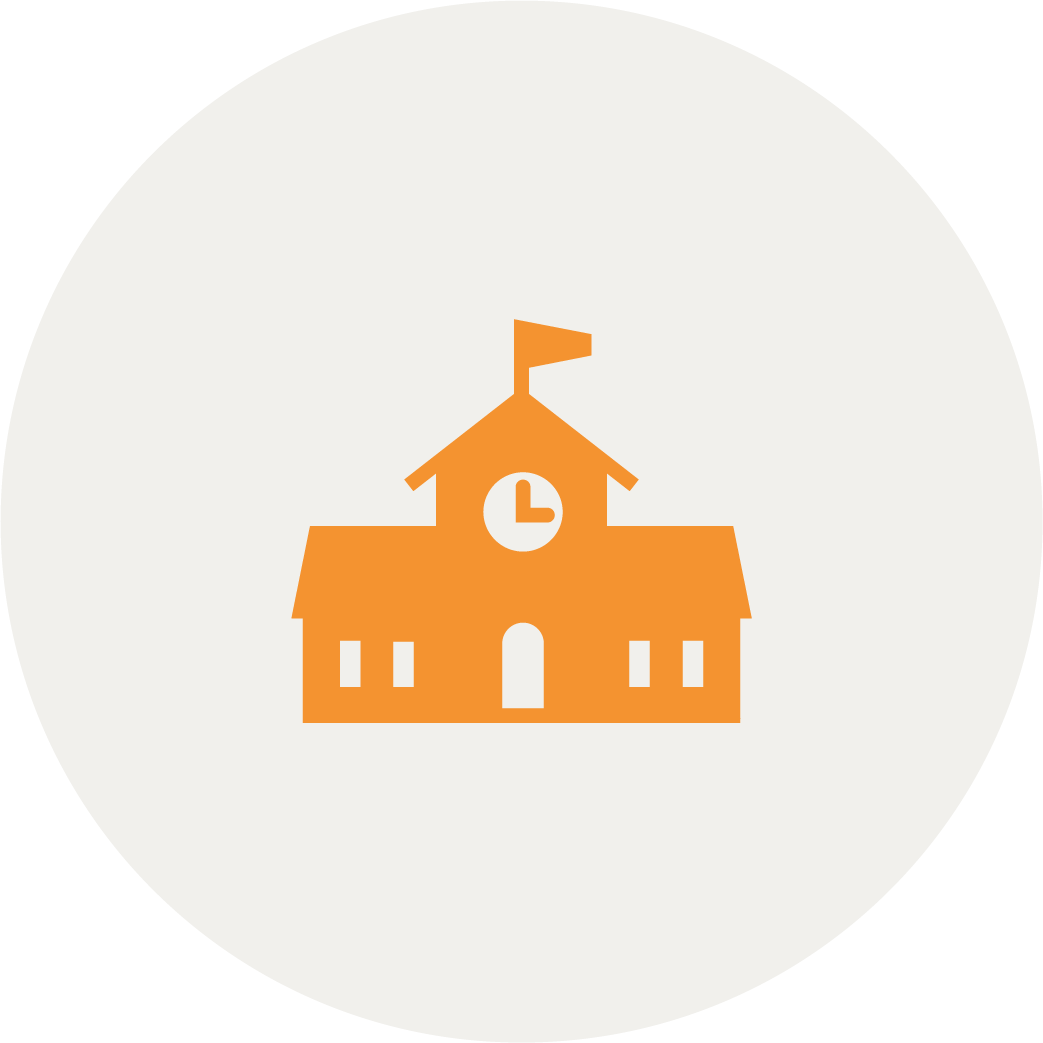 IMPACT
Our community development programme has recently completed building a school kitchen. The kitchen will now be used to cater for 120 students under our school lunch scheme that provides financial assistance for schools.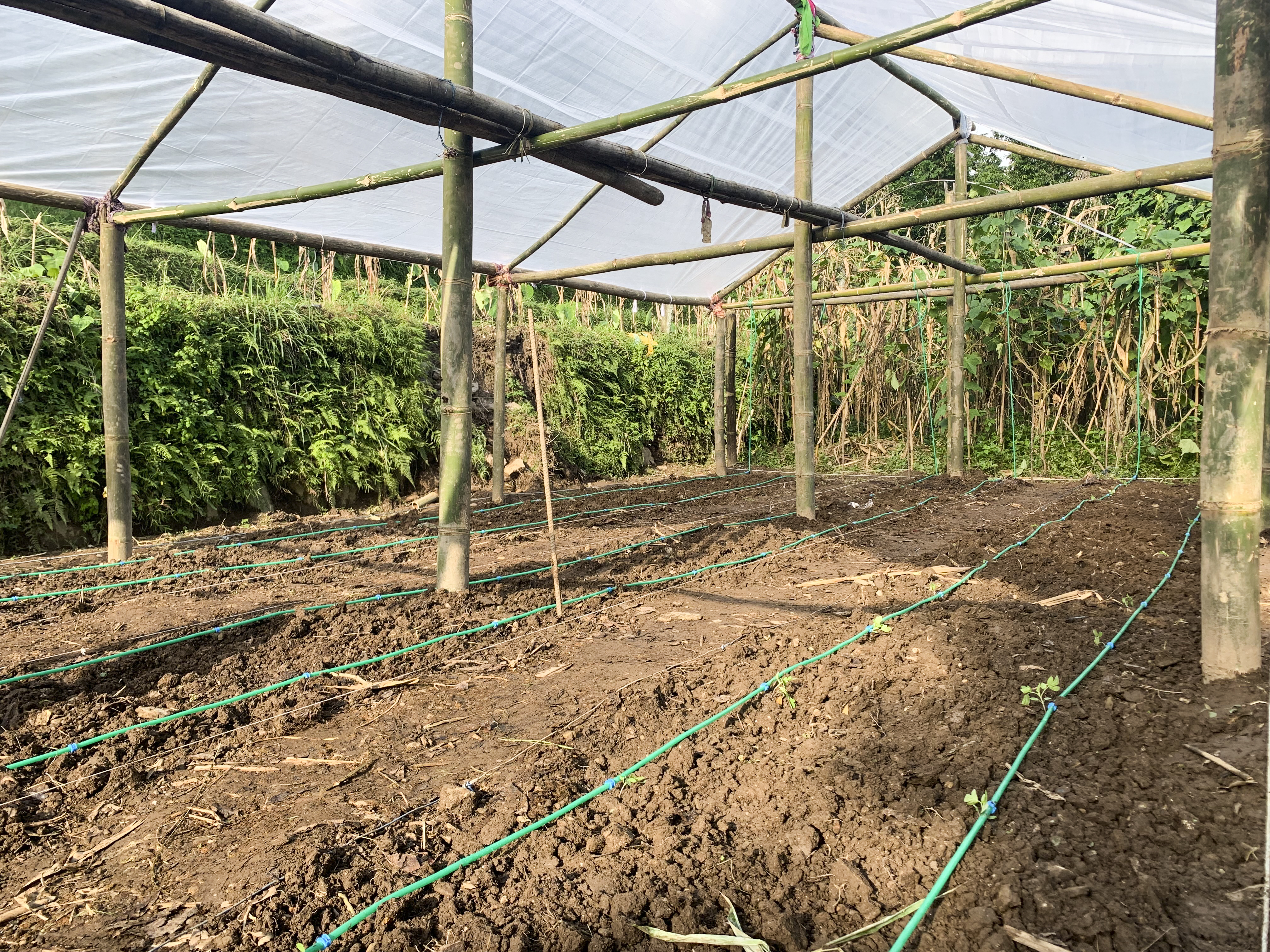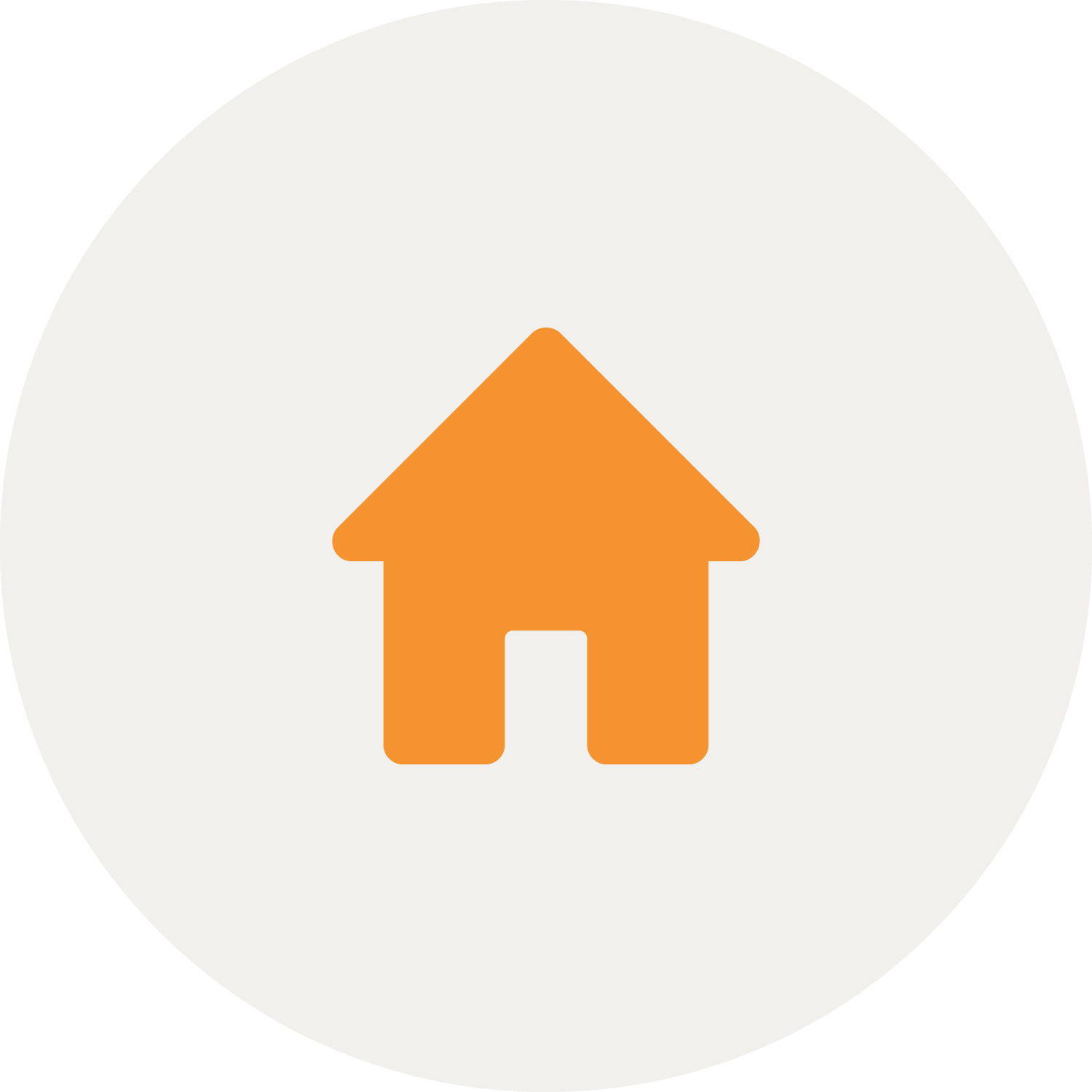 IMPACT
We have built 15 plastic greenhouses that will be used to cultivate new crops. Our volunteers (with the help of our farming engineers) have installed drip irrigation systems to increase yields when the crops are ready for harvest!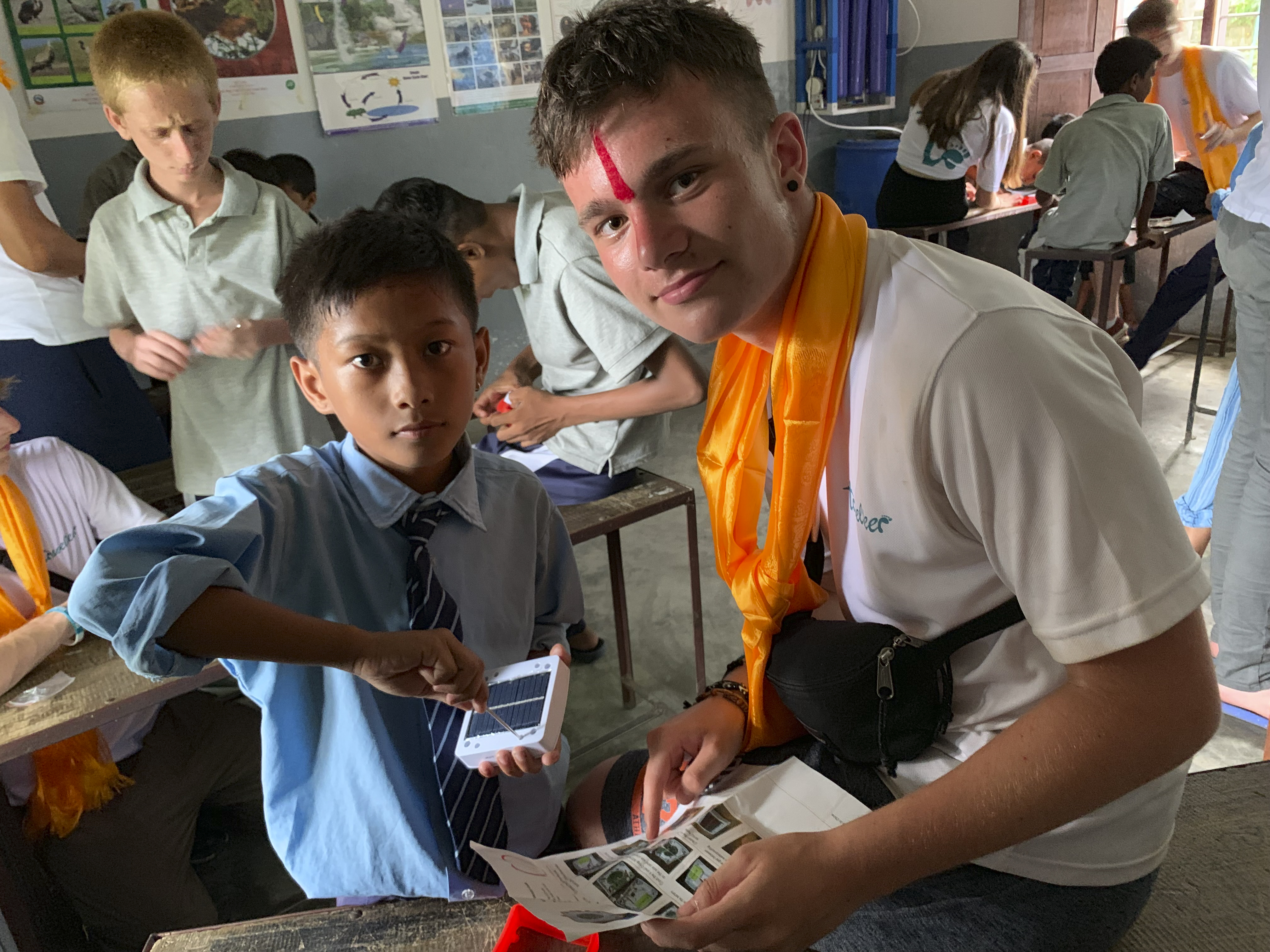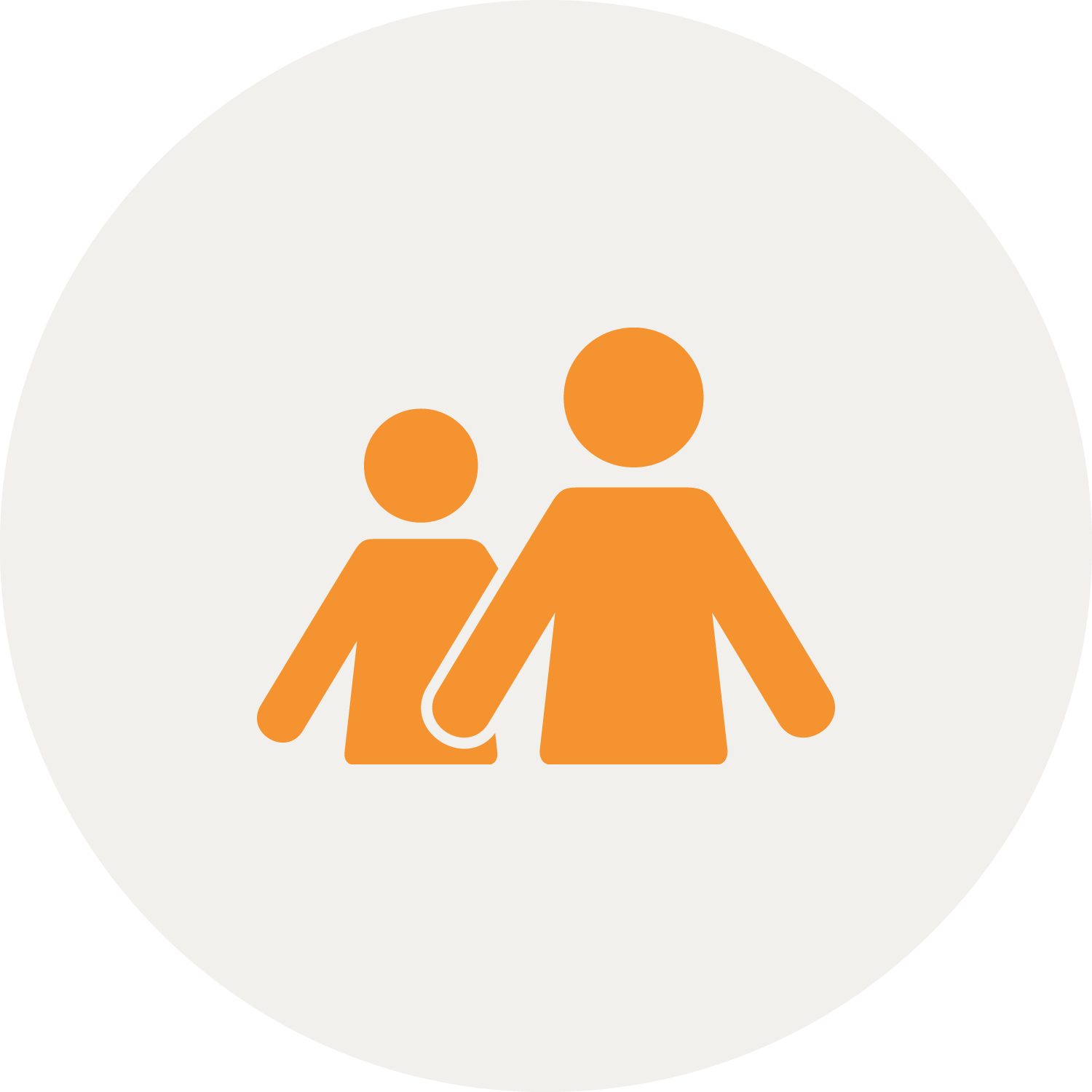 IMPACT
We have joined the national initiative 'one child, one light' scheme. Our volunteers help build solar lights with students that can then use the lights for studying when dark. We supply these lights to communities who have limited access to electricity
Volunteer Roles
Our programmes are designed to be hands-on and make a difference in local communities. Scroll across and see how you'll be involved!
Teach!
Education is huge part of our Community Development programme - you will help teach english to primary and secondary school children in mountain village communities - don't worry, you will plan your lessons with guidance from the Travelteer team!
Sports Development
The local communities are mad about sports! You will help deliver PE lessons introducing a variety of games and can even organise a sports day.
Get Your Hands Dirty!
Working will local experts, you will help assemble greenhouses and help cultivate tomatoes and other vegetables.
DIY
Dependent on the communities' requirements, you will work alongside local experts to help improve infrastructure - be it building, revamping interiors or just gerneral maintenance.

Project
Education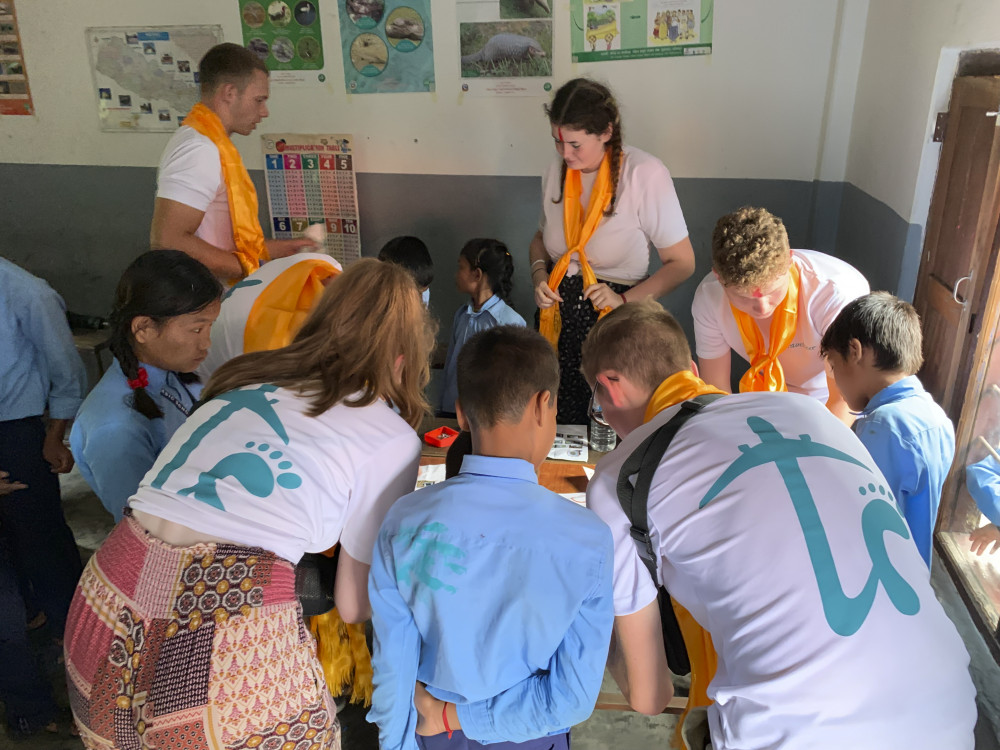 Overview
The focus of the educational element in the Community Development programme varies depending on each school's needs. Some schools require English teaching assistance while others require a stronger focus on IT support.

We believe that sports can enhance learning - that's why our volunteers introduce and coach sport lessons in local schools - we also provide these schools with equipment so students can continue practising outside of lesson time. These lessons are incredibly stimulating for the local children and just as rewarding for volunteers!


Project
Infrastructure
Overview
At Travelteer we understand that for education to advance, students must have their basic needs covered. Through our 'school lunch', 'classroom revamp' and 'one child, one light' schemes we can provide a platform for students to excel.

In addition to teaching lessons, volunteers will paint classrooms and other school facilities - helping provide children with a cleaner, brighter space to learn. Fundraising from volunteers has already had a huge impact on schools - providing school lunches and reading lights for students in multiple schools.


Project
Agriculture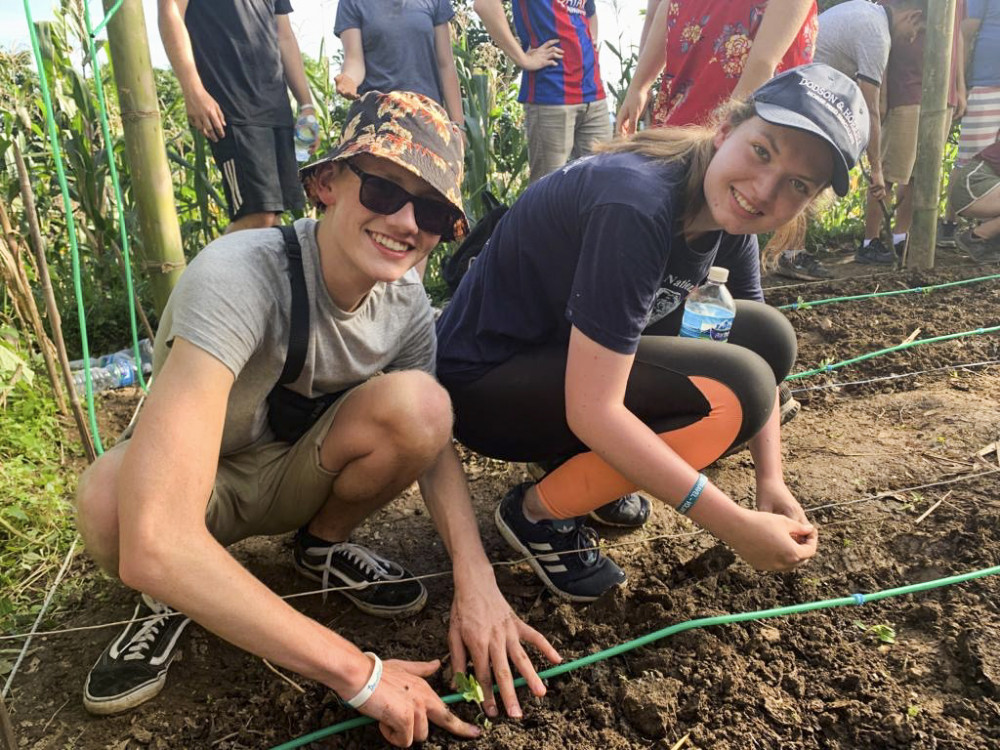 Overview
Time to get your hands dirty!

We partner with each community to help contribute to the village's agriculture. Travelteer helps build plastic greenhouses with drip irrigation and water harvesting projects and all harvest produce is used in the local communities. As a volunteers you will be getting involved with everyday farming duties!


Project
Strategy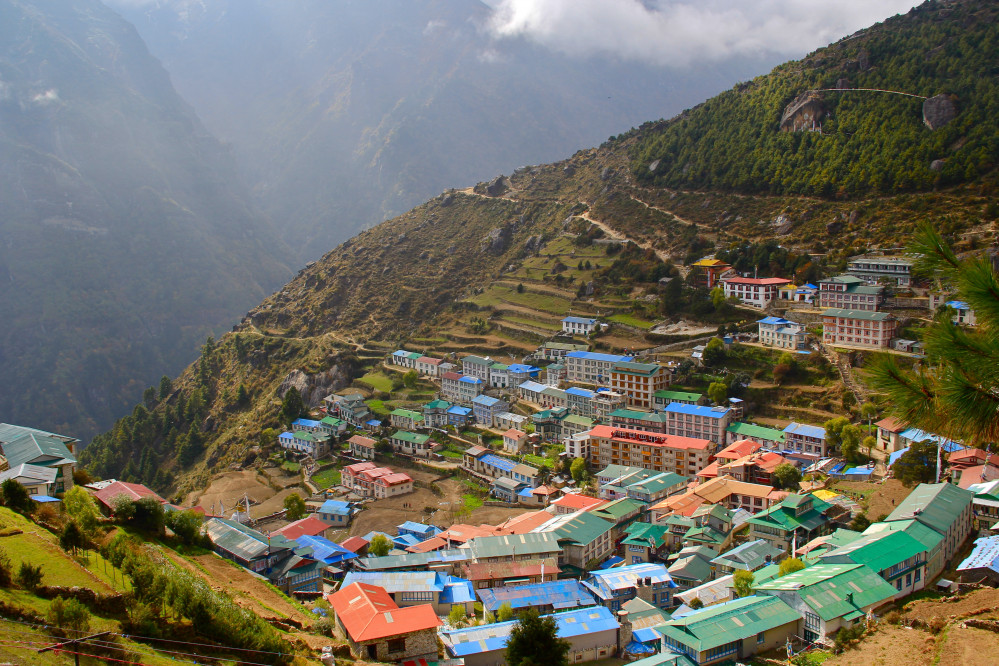 Overview
The mountainous regions of Nepal offer our volunteers a real eye-opening experience - with breathtaking landscapes, fascinating culture and welcoming people, but infrastructure within the communities can be pretty basic.

Travelteer's fundraising aims to make a big impact on these mountain communities, investing in the infrastructure that will provide children with brighter futures. Our sustainable projects have already improved agriculture, educational equipment and living conditions in a number of villages and we're just getting started!

1

Identify rural communities seeking assistance
2

Invest in infrastructure
3

Develop education & sport through volunteer support
4

Monitor & review

Start Your Adventure
It's time to get exploring and make an impact! Simply click below and kick-off your dream volunteer experience.