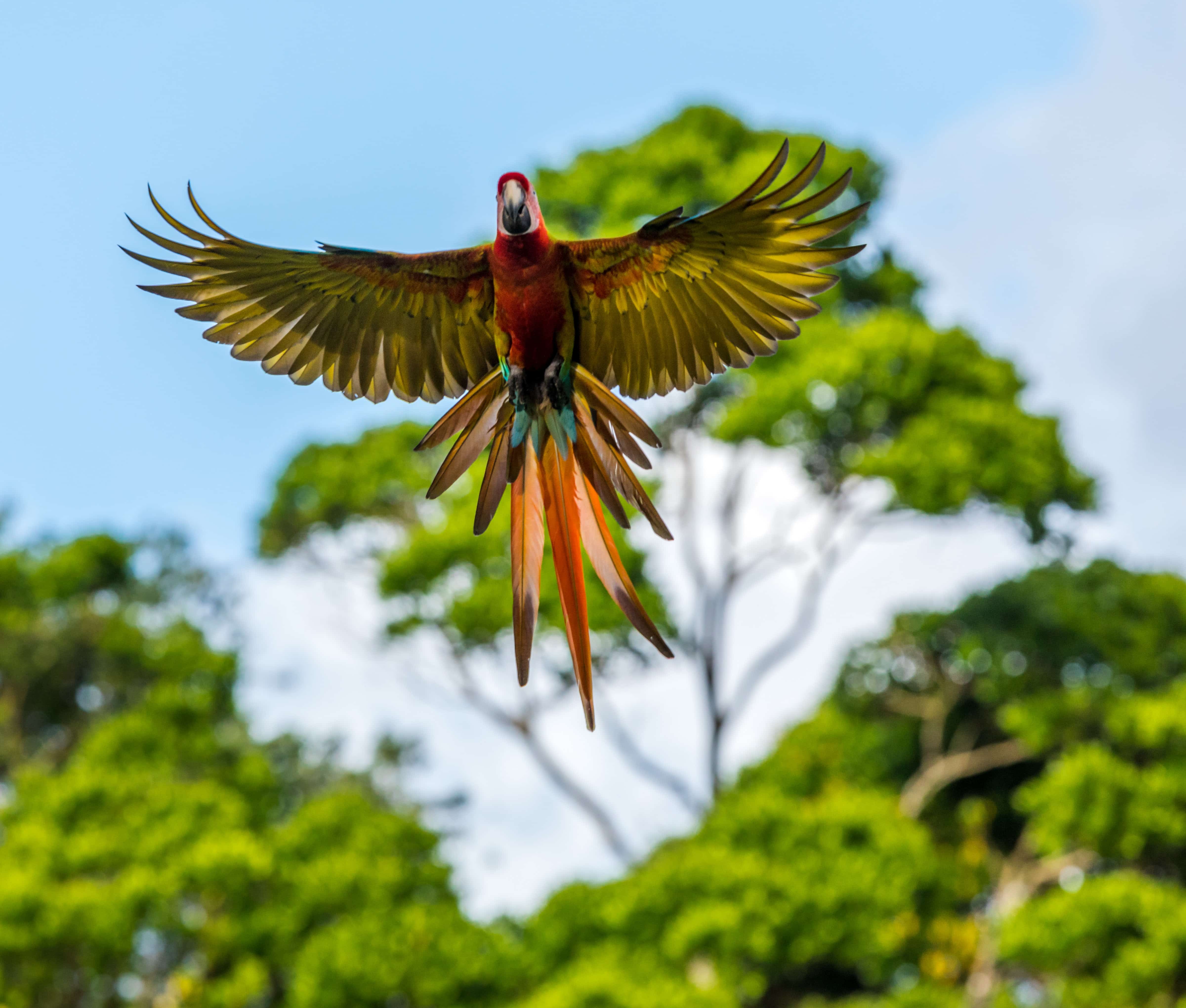 Overview
Pura Vida
Our Jungle 2 Ocean tour quite literally takes you on a wildlife journey by exploring the diversity that Costa Rica has to offer. Whether this be above land, on our jungle tours in the beautiful Manuel Antonio National Park. Or below sea, working for our turtle conservation project in the rural town of Carate, Osa Peninsula and its surrounding beaches, it's fair to say that Costa Rica has it all when it comes to unique, once in a lifetime opportunities.
Explore Costa Rica
Over 500,000 species and 12 different ecosystems, Costa Rica is home to so much biodiversity. Take a scroll through our Jungle 2 Ocean tour and see more of what Costa Rica has to offer!
Boat Safari from Puerto Jimenez
Our boat safari is the perfect way to see even more of the biodiversity that Costa Rica has to offer. Leaving from the coast of Puerto Jimenez, there is an opportunity to spot dolphins and whales from our boat. Thankfully, our locals will train our eyes so we know what to spot!
Manuel Antonio
The diversity of Manuel Antonio is phenomenal. Its combination of rainforest and beaches make it super diverse and all the more important to visit. Our trip here will include surfing lessons one day, then hikes through the beautiful Manuel Antonio National Park. We think that Manuel Antonio is an amazing way to explore the diversity of Costa Rica.
Sloth Tour
If Costa Rica is famous for one thing, you'd be correct by guessing that their sloths are that. Home to two species of sloth, the two-toed sloth and the three-toed sloth, people come from all over the world to take a glimpse of this upside down mammal. There are frequent sightings in Manuel Antonio Park.
Dominical Waterfall
From waterfall hikes to casual swimming, the Dominical Waterfalls are as fresh as they are picturesque with their turquoise waters and lush backdrop. This experience is refreshing and well deserved, especially after the walk to get there!
Jungle Hikes
One way to soak up the surroundings as much as possible is on our guided jungle walks. Not only are incredible views guaranteed but there is also the opportunity to see plenty of wildlife. Our organised mangrove walk in Puerto Jimenez is just one example of this.
Osa Peninsula
After a jam-packed week, we know it's important to unwind. There are a lot of different activities that are in reaching distance to the Osa Península. For example, more surfing in Matapalo or horse-riding and even chocolate tours! We are firm believers in the motto "work hard, play hard!"
Becoming 'Pura Vida'
Engaging fully with Costa Rican culture is how you'll make the most of your time here and this means adopting their ethos of 'pure life'. Our local community work looks to include this; tree planting and maintenance projects around our camp encourage collaboration and teamwork. Taking part in sport is another way we encourage this. Football, in particular, is a nationally welcomed sport and is the perfect way to meet locals.
The Travelteer Camp
Welcome to our rancho! You will arrive at the Travelteer camp, where you will be volunteering the following week. You will be guided around the local area exploring the beach and rainforests within the Osa peninsular.


Full itinerary
Day 1 - Arrival in Costa Rica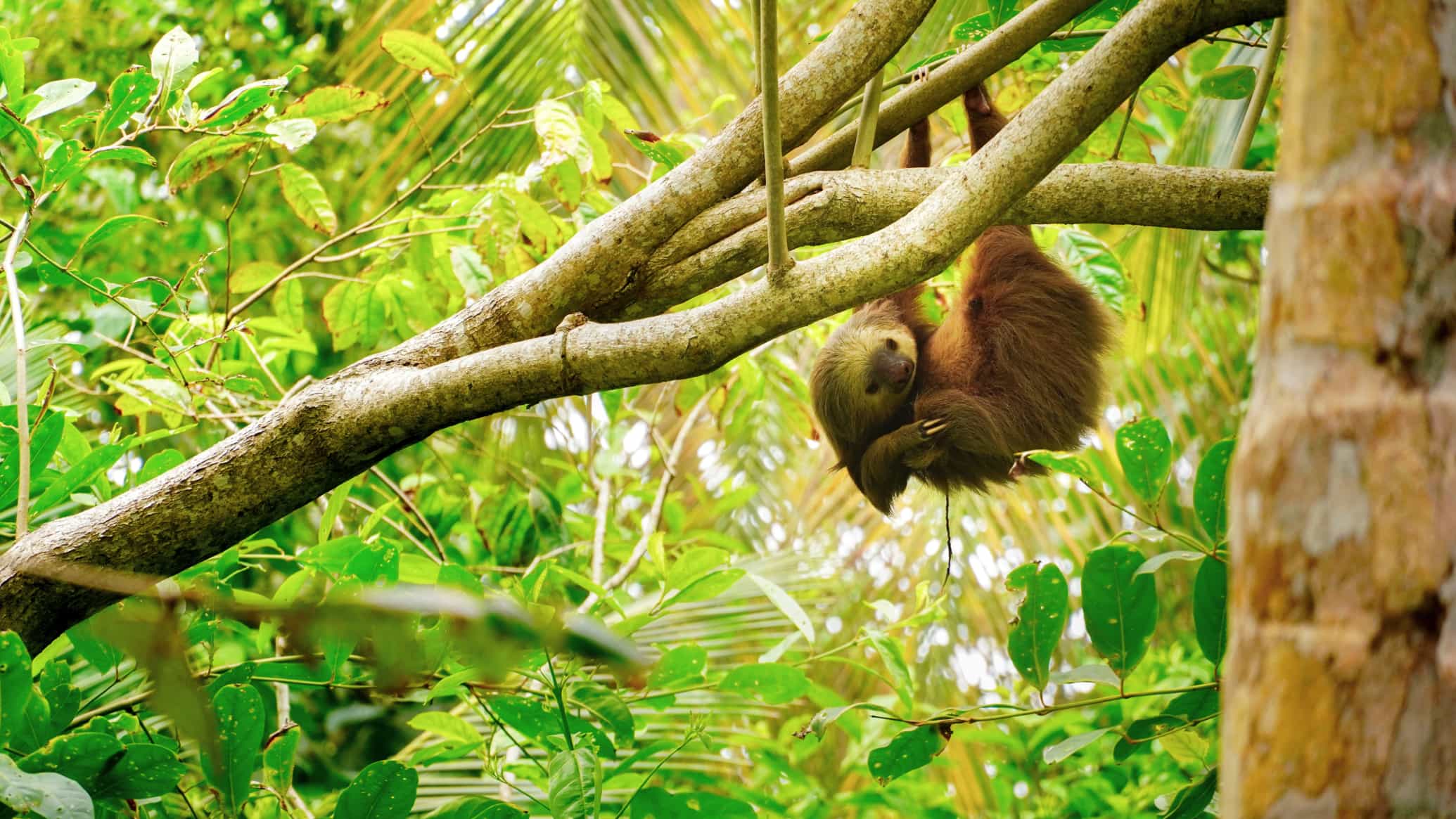 Relax & Meet the Travelteer Team!
Participants will fly into San Jose, Costa Rica's capital city right in the heart of the country. You will stay with other participants at a comfortable hostel close to the airport. Dinner will be provided for you, so no need to stress about food after the long flight. The dorm room will allow you to relax and get to know the other participants. Here you will also meet the tour coordinator, who will give you a rundown of what to expect over the coming week!
Day 2 - Manuel Antonio National Park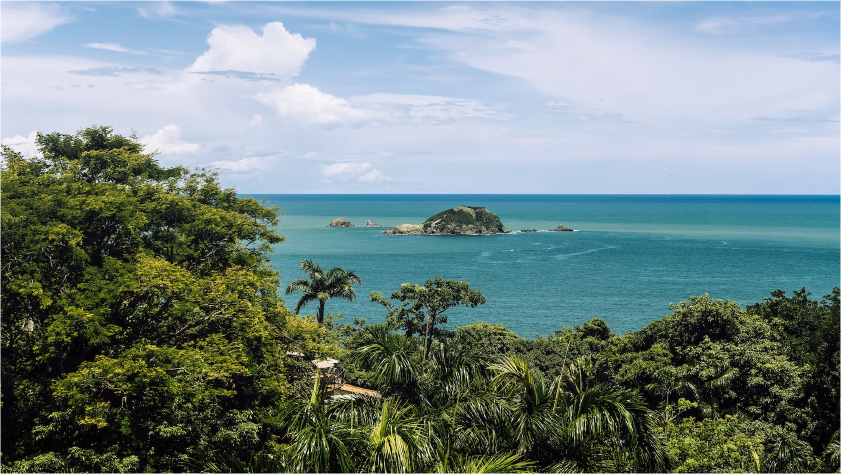 Manuel Antonio Town & Surf Lessons
On your second day, you'll travel to Manuel Antonio on the Pacific coast. Participants will explore the town in the morning, giving you your first taste of life in Costa Rica.
In the afternoon, the group will visit one of Costa Rica's most beautiful beaches for surf lessons! The waves here are perfect for beginner and intermediate surfers. You don't need to have surfed before, the instructors will make sure to have you standing up in no time!
Day 3 - Trekking Through the National Park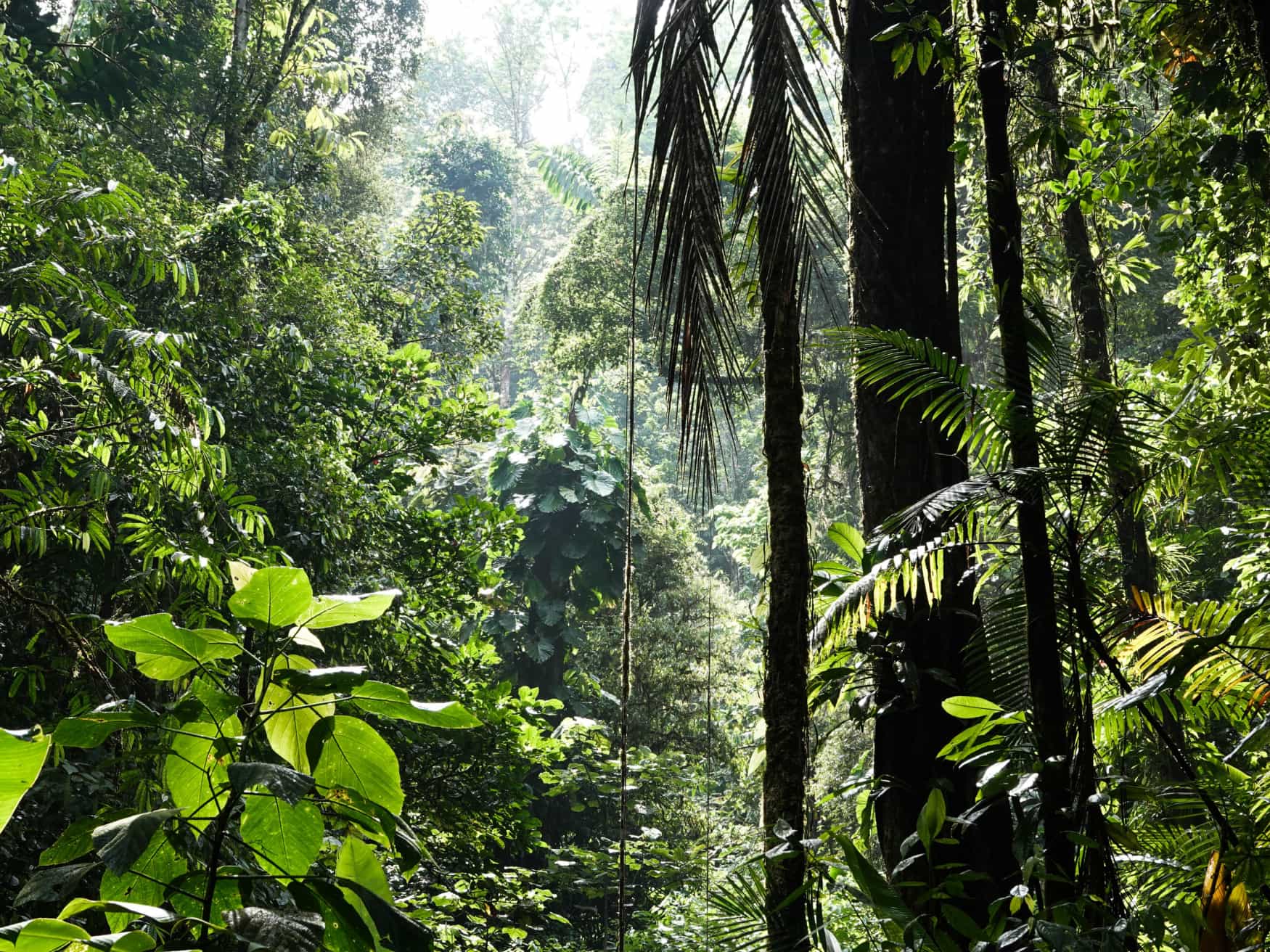 Guided Trek Through Pristine Rainforest
After breakfast, the group will travel into the Manuel Antonio National Park for a day of trekking. Renowned for its diverse wildlife, tropical forests, and sandy beaches, Manuel Antonio National Park is the perfect introduction to the Costa Rican coastal landscape.
This national park is listed as one of the world's twelve most beautiful national parks, with the trek offering stunning views and the opportunity to spot a range of wildlife, from monkeys to iguanas and maybe even the illusive Jaguar!
Day 4 - The Rainforests & Beaches of Dominical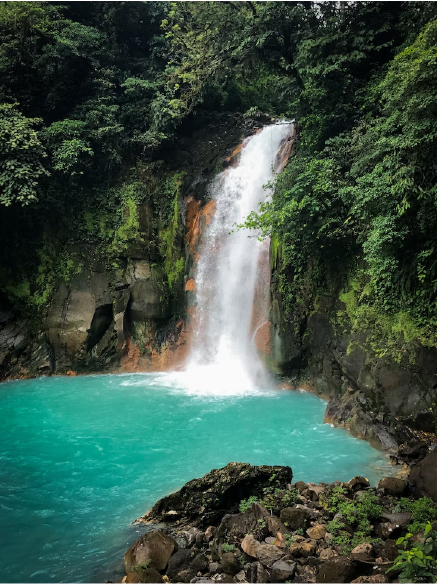 Waterfall Swims & Palm Fringed Beaches
On day 4, the group then heads down the coast to Dominical, a chilled-out town bordered by a river and the beach. In the morning the group will visit one of the stunning nearby waterfalls surrounded by dense forest. The waterfalls have pools for swimming, which are the perfect place to cool down on a hot Costa Rican day.
In the afternoon, the group will retreat to a quiet, palm-fronted beach for an afternoon of chilling on the sand or enjoying the sea with your new friends.
Day 5 - Sloth Sanctuary & Mangrove Walk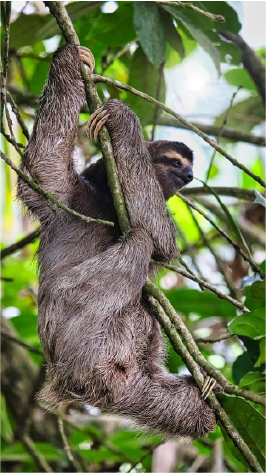 Wildlife Spotting & Mangrove Walks
Participants continue down to Puerto Jimenez. The group will go to a protected sanctuary in search of some of Costa Rica's most well-known residents - sloths! While seeking out these slow-moving mammals you might also spot some of Costa Rica's other locals, like birds and reptiles.
In the afternoon the group will explore the mangrove forest on foot. Mangroves cover so much of Costa Rica's coastline and are vital for protecting the land.
Day 6 - Whale Watching in The Pacific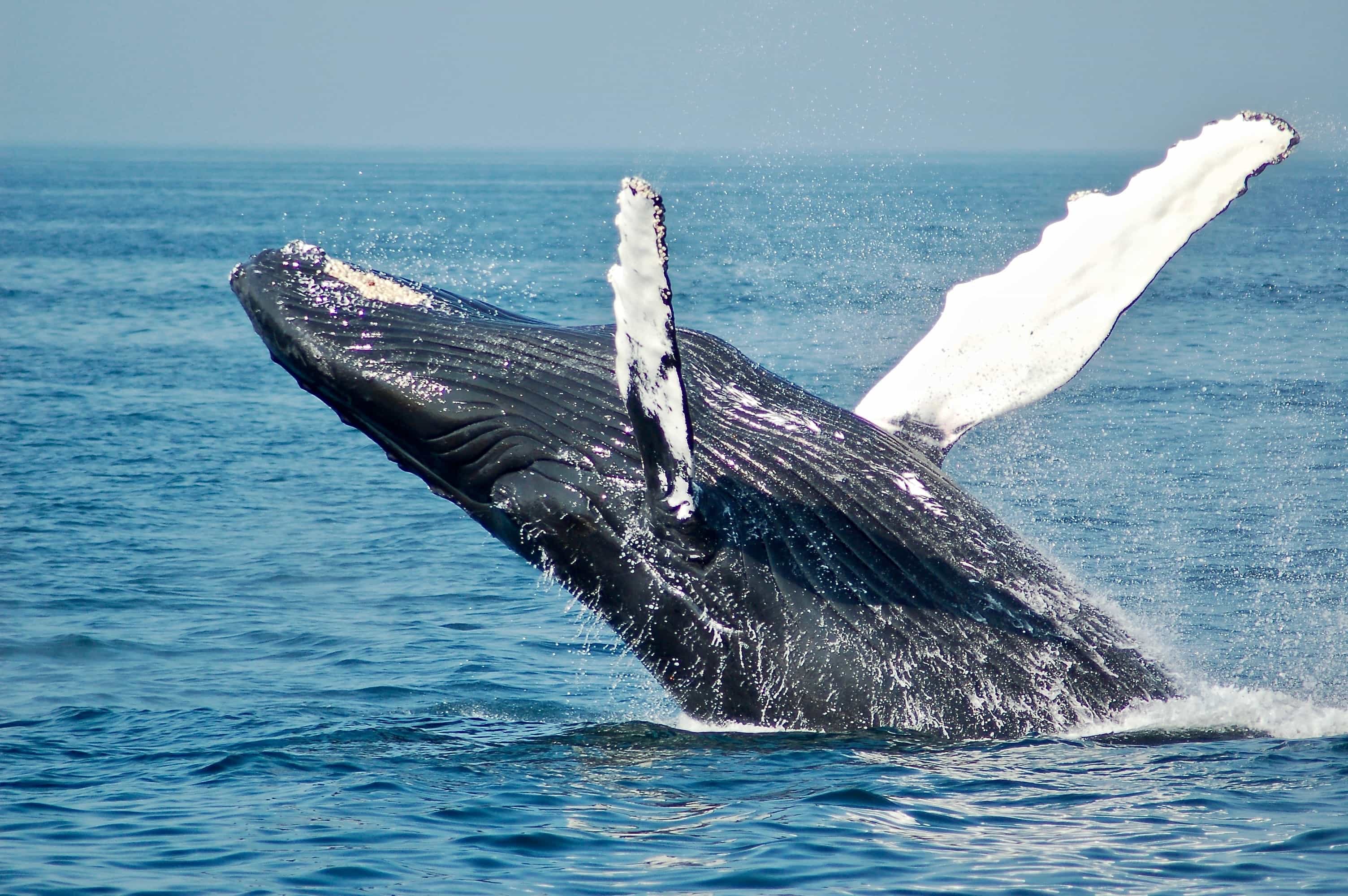 Out on The Water with Humpback Whales & Dolphins
After staying the night in Puerto Jimenez, the group goes out in the morning for a whale tour - hoping to catch sight of one of the many whale and dolphin species found in this part of the Pacific. Humpback whales are regularly spotted on their migration routes between the North and South Pacific.
In the afternoon the group will chill out by the pool, giving you a chance to relax before your volunteering gets underway.
Day 7 - The Osa Peninsular & Travelteer Camp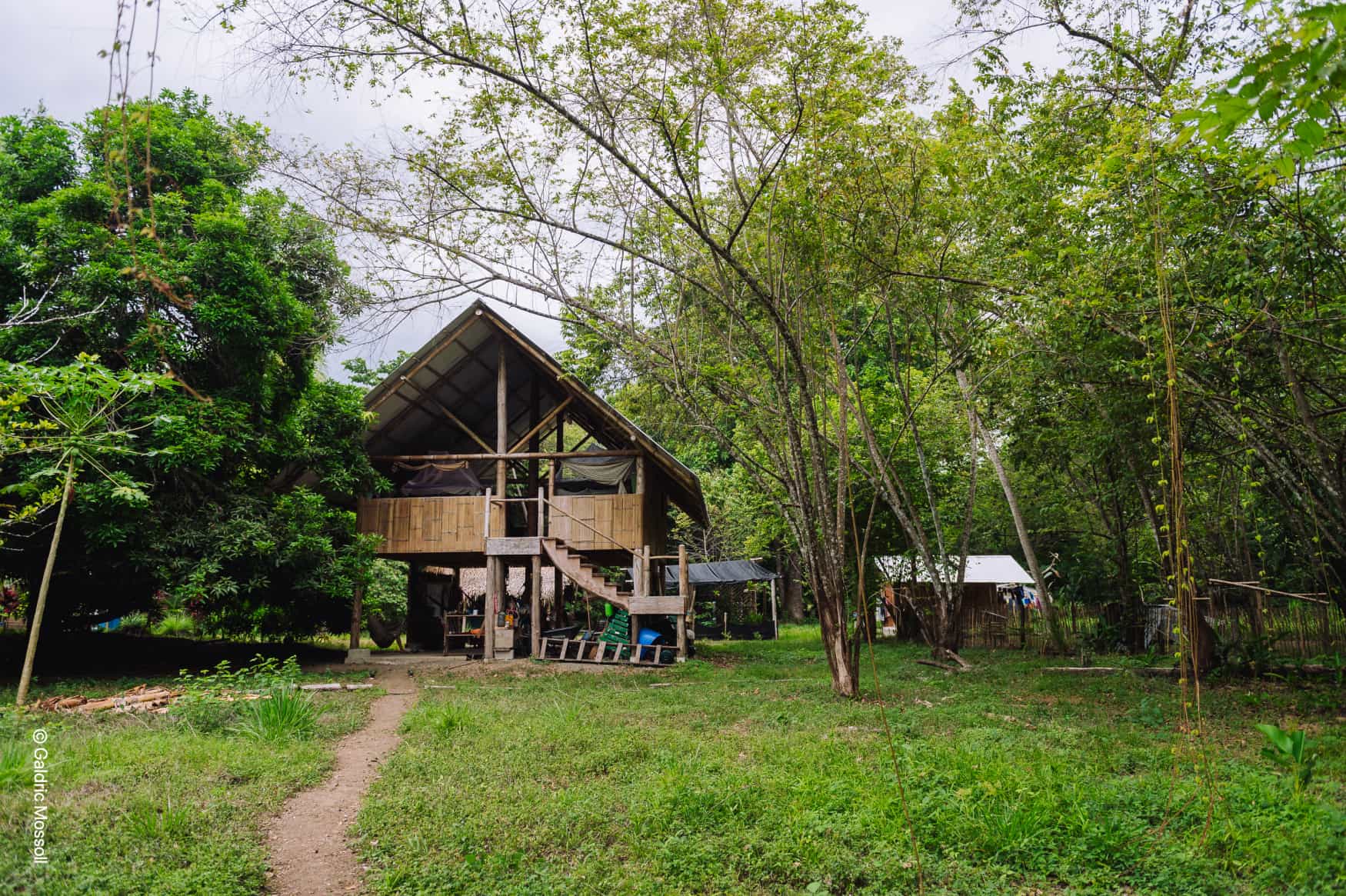 Explore Secluded Beaches & Prepare for Volunteering!
The group will arrive at the Travelteer camp, where you will be volunteering the following week. You will be guided around the local area exploring the beach and rainforests within the Osa Peninsular.
That evening the Travelteer team will be briefing you on the work you'll be doing over the coming weeks, and help you get settled into your new home!
What we provide
ACCOMMODATION
All our tour accommodation has been personally selected and tested by the Travelteer team! All accommodation has western style toilets and showering facilities but do vary depending on the location. You will be staying in a mixture of hostels and guesthouses. The rooms vary in size (from 2 people up to 4 people) but we try to accommodate friendship groups as best we can!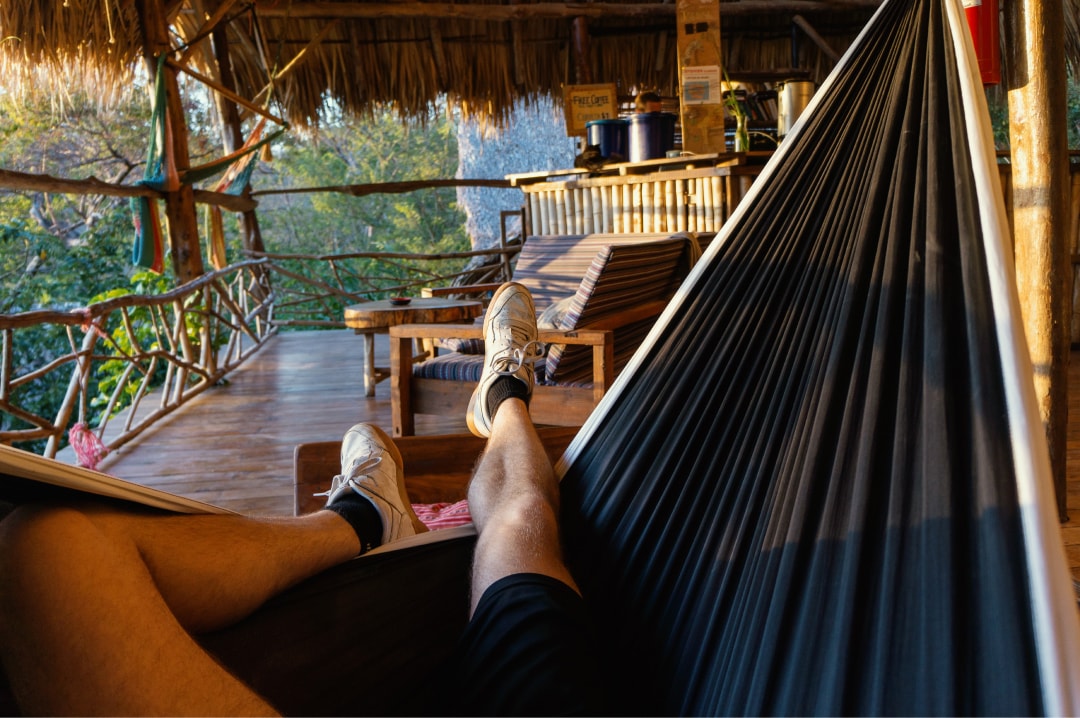 FOOD
The tour includes breakfast and selected lunches and dinners. This gives you the opportunity to explore the area and eat out in some locations. Most dishes derive from rice and legumes with fruit and vegetables included and occasionally meat and fish. This cuisine is ideal for many diets including vegans and those with gluten or lactose intolerances.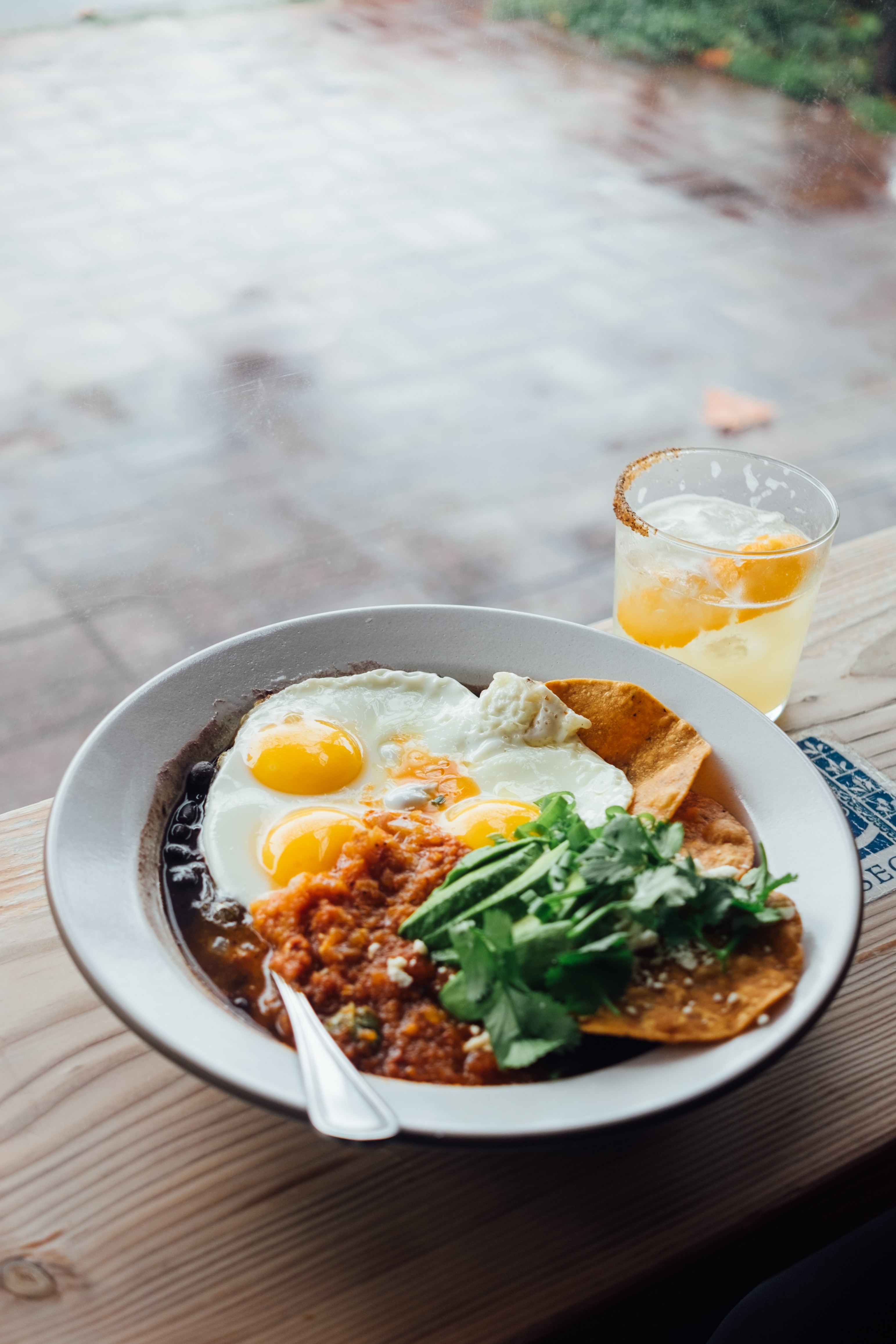 TRANSPORT
We have so much to do, so to make it as easy as possible for you - we arrange all the transport! We use a mixture of different transports to make our way around Costa Rica; from private jeeps to local buses. On the way, we'll travel between rainforest and beach – it's an amazing way to see a bit more of what Costa Rica has to offer!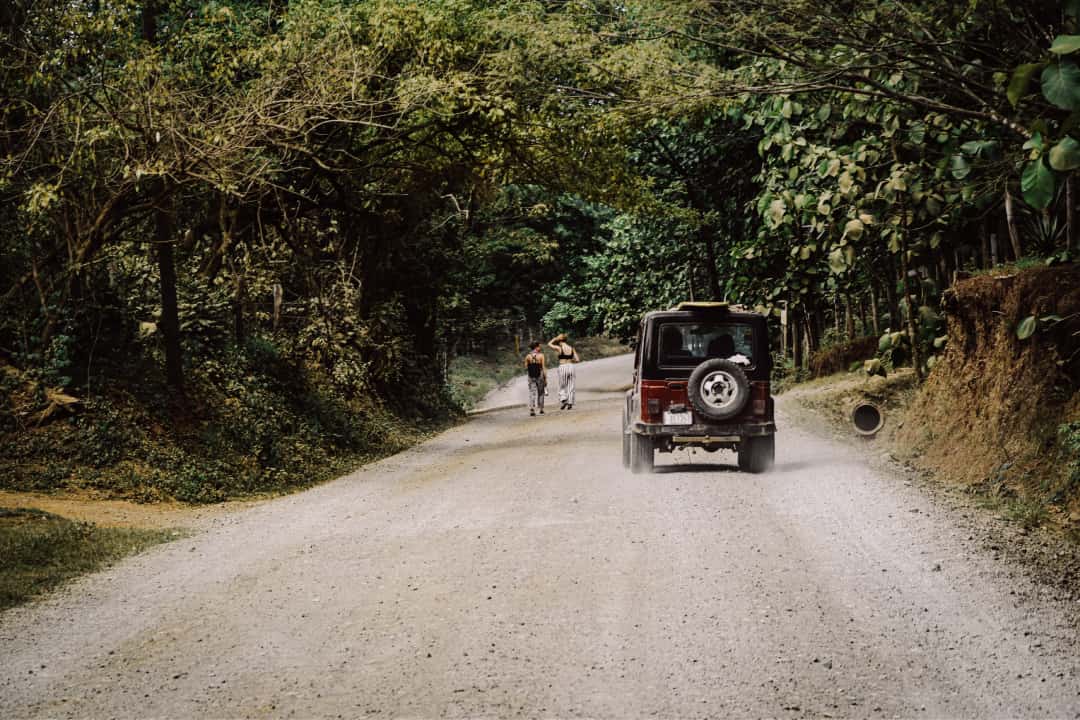 ACTIVITIES
We include a wide range of activities, which allow adventure travellers to experience the untouched beauty of Central America, whether that be trekking through tropical rainforests, swimming in secluded waterfalls, or watching Humpback Whales migrate through the Eastern Pacific Ocean.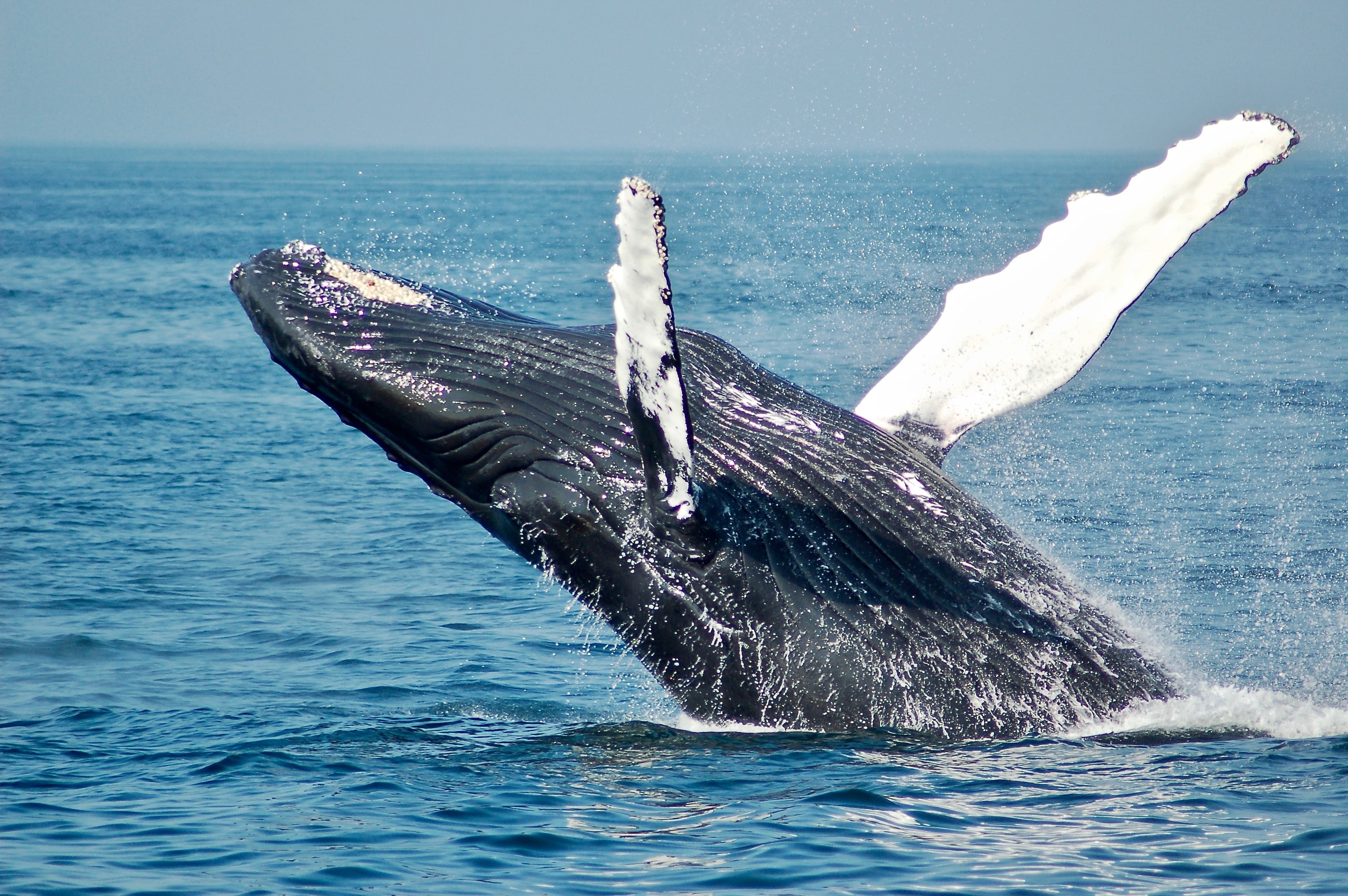 Start Your Adventure
It's time to get exploring and make an impact! Simply click below and kick-off your dream volunteer experience.